Moooi arrives in New York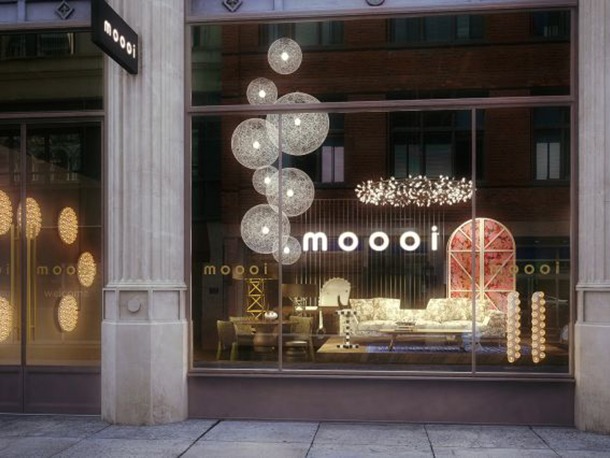 (USA) – Moooi crosses the ocean and lands in New York to open its first Showroom and Brand Store in the US, introducing a new world of design opportunities in Manhattan's Nomad area. Moooi, New York will open its doors to the public on the 14th of May, in time to celebrate NY Design Week.
"New York is the capital of the US and Manhattan is the place to be for an upscale design brand. We need to have a clear first hand representation of who we are and what we stand for," said Moooi's CEO and Founder Casper Vissers.
Art Director, Marcel Wanders said: "Moooi as a company has grown beyond a furniture or lighting brand. It offers high end luxury products within a lifestyle concept that is really inspiring. My generation is just not happy anymore with expensive luxury products without a meaning. It's looking for the real thing: a beautiful design that is also interesting, creative, exciting, fun, provocative, challenging. A product that lives in a complete cultural context."
The 3.875 sqft interior is defined by a characteristic raw concrete structure and flooring, which englobes an eclectic mix of designs and acts as a creative platform to showcase products, designers and lifestyle ideas for inspirational homes.