Moooi founders regain 100% control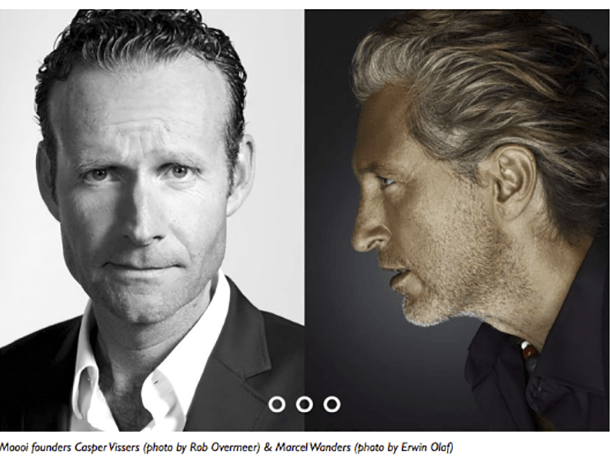 (The Netherlands) – Moooi founders Marcel Wanders and Casper Vissers repurchase the remaining stake from B&B Italia, making them full owners of Moooi.
Since its launch in 2001, Wanders has been Moooi's Art Director and Vissers CEO. Moooi and B&B Italia has been a partner since 2006. When B&B Italia acquired a 50% stake in Moooi during this eight-year collaboration, Moooi grew from six million euro revenue in 2006 to 23 million euro in 2014, with Giorgio Busnelli, Chairman of B&B Italia, Paola Centemero, CFO of B&B Italia, and all B&B Italia team members having a key role in Moooi's growth.
Moooi's growth gained huge attention in the international design field, becoming a recognised luxury furniture and lighting brand, exporting now to 69 countries with potential for further expansion and acceleration. A growing milestone has been achieved despite a challenging design market over the past two years.
In addition to having conquered the European market, the US market has grown significantly. In May 2015. Moooi will open its first Showroom & Brand Store in New York, to which will follow a London Brand Store at the beginning of 2017.