Morandi – Hand & Eye Studio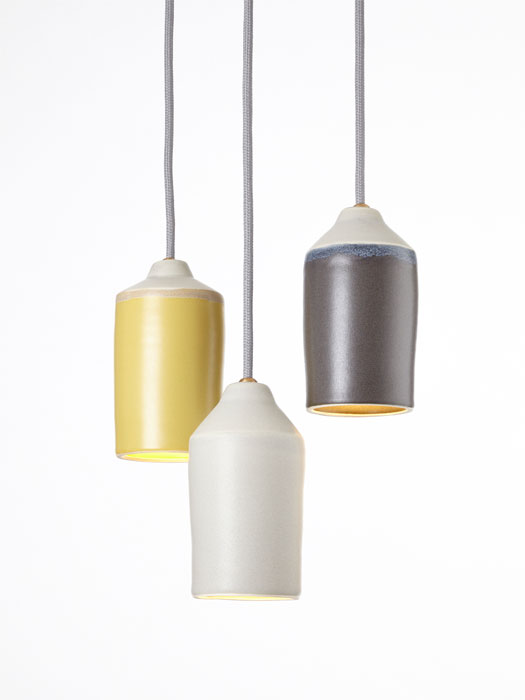 Designed and produced in collaboration with ceramicist and expert glazer Linda Bloomfield, the handmade Morandi pendants are inspired in shape and colour by the bottles shown in paintings by the artist Giorgio Morandi. Made from wheel thrown porcelain, they are glazed in two-tone with a wonderfully tactile matt-satin glaze, giving a beautiful additional effect where the two glazes overlap. Available in two shapes: narrow and wide, these small pendants look great in a cluster or row over a table, bar or island unit or even over a sideboard, side table or armchair.
There are three tonally subtle colour options to choose from: a soft yellow, dark grey with a touch of purple and light grey. The interior of each is glazed in the same colour with the rim left as the natural porcelain, to express the materiality of the clay.
Being handmade, these pendants vary in their exact size, with the rounded brass fitting peeking out of the ceramic at the top. Each one comes with a flex in a light grey textile and has a matt white metal ceiling rose with brass side screws to compliment the fitting.