Nemo's latest decorative floor lamp released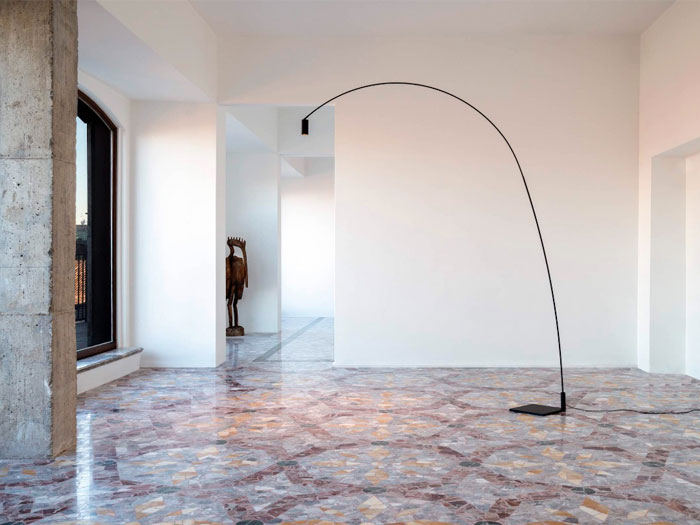 (Italy) – Nemo launches its newest decorative piece, the Fox floor lamp.
"As in nature, a minimal of energy and material can fulfil a function at its best."
B.O. Fox is the new design by Bernhard Osann for Nemo; a dimmable LED floor lamp with direct lighting and a steel matte black painted structure. Its slewing arc and its directional cylindric head allow to flexibly alter the light beam.
Reduced to its most essential elements, Fox creates a graphic impression within a room and allows large movements to the user. The slewing arc takes into account that these days, rooms are used much more flexibly; with one turn you can shift the light from the dining table to the couch.
Clear lines are a trait in all Osann's works, the simple aesthetic exposes the true function and timeless essence of the object. Fox goes beyond illumination, it ranges somewhere between sculpture and tool: "A lamp makes a statement in relation to the surrounding space also when switched off", affirms the designer. He continues: "All my designs are dynamic. I playfully incorporate movement, flexibility and balance on different levels. I simplify the objects and reduce the material input to a minimum and hence expose these dynamics."
Fox mixes minimal design with innovative elements, the interaction between user and light source represents a key aspect and a relationship that goes beyond switching on and off.