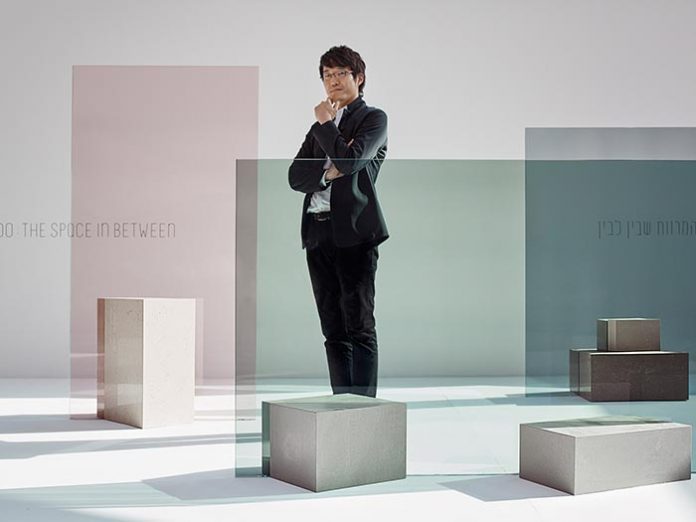 (Israel) – Caesarstone and nendo unveiled 'in the shade', a new commission that will remain part of Design Museum Holon's permanent collection.
As the centrepiece of the recently opened exhibition, nendo: the space in between, in the shade is presented in the external courtyard. Inspired by the strong effects of light and shadow in Israel, in the shade is constructed using a collection of five free-standing sheets of glass coloured by Glas Italia, supported by Caesartsone pedestals.
Resembling the look of natural stone, the pedestals are created using a variety of Caesarstone designs in different tonalities, whilst the glass sheets embody the overall colour palette of the exhibition.
Appearing to divide light and shadow, the unison of the quartz along with the positioning of the glass evoke the feeling of being outdoors when looking from one side and indoors when looking through to the other side.