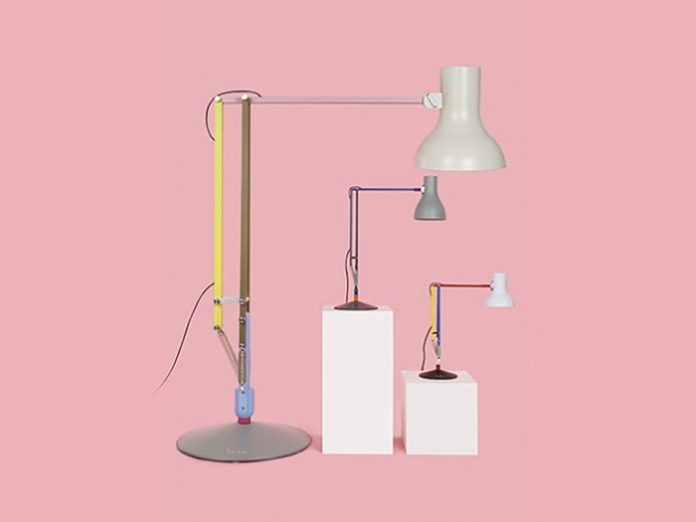 (UK) Renowned British brands Anglepoise and Paul Smith, announce the new Mini and Giant lamps previewed earlier this year are now available in the UK.
While previous Anglepoise and Paul Smith collaborations have focused on colour this new partnership plays with scale. Following his 'classic with a twist' design philosophy, Paul Smith has turned his attention to the Mini and Giant versions of the iconic Anglepoise Type 75 desk lamp.
The Type 75 Mini desk lamp is available in the three established Paul Smith and Anglepoise colour palettes, ranging from bright pastels and dark, rich tones to strident primaries, while the super-sized Type 75 Giant floor lamp comes in the colour scheme from the very first Anglepoise and Paul Smith collaboration. With the continued availability of all three previous editions, the Anglepoise and Paul Smith Collection has just grown to seven lamps in total. With Mini, Standard and Giant sizes to choose from the only dilemma is which one to pick.
Paul Smith says: "Following the success of our previous collaborations with Anglepoise, I thought it would be nice to add two extremes: the mini and the maxi! The giant one is pretty extraordinary and in a big space looks sensational, whilst the mini is perfect for studies or for students working in smaller spaces."