Anglepoise introduces new releases
(UK) – Revisiting a unique patchwork colour scheme created for a unique version of the Land Rover Defender, Paul Smith's Type 75 Edition Four palette combines deep, earthy burgundy, leaden grey, sky blue, dappled green and rich clay colours with just a dash of fluorescent yellow to add that element of surprise we have come to expect from a designer renowned for his mastery of colour. The new collection comprises a Type 75 desk lamp in standard and Mini sizes, also a Type 75 floor lamp, which is included for the first time in the Anglepoise and Paul Smith collection.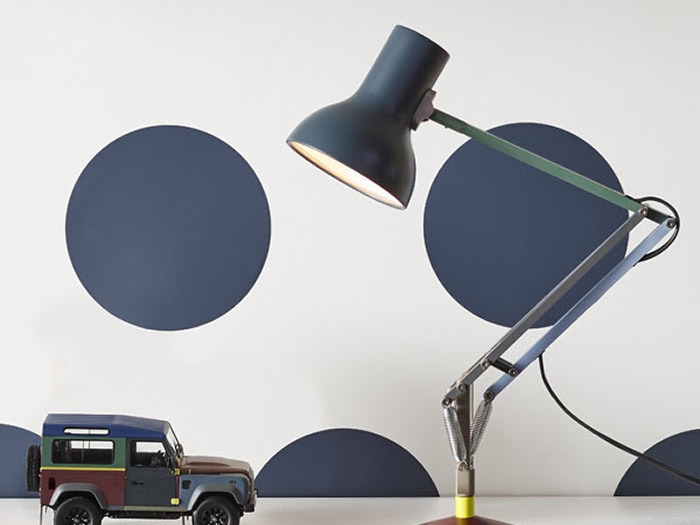 Type 80 Collection: Designed by Sir Kenneth Grange
The Type 80 lighting collection is designed by Sir Kenneth Grange. Distinguished by a striking, graphic profile, the design is further enhanced by an attractive 'halo' light-escape feature in the conical shade, adding an extra dimension in low light environments. The collection includes desk, wall and pendant lights and comes in four sophisticated, ultra-matte colour choices: Rose Pink, Pistachio, Grey Mist and Matte Black.
90 Mini Mini Desk Lamp
Launched this time last year, Anglepoise's smallest desk light, the 90 Mini Mini, now comes in a of Berry Red. At just 40cm powered by USB, this highly portable light is your flexible friend. Take it where you like, then plug into a wall socket, portable charger or laptop and you're good to go.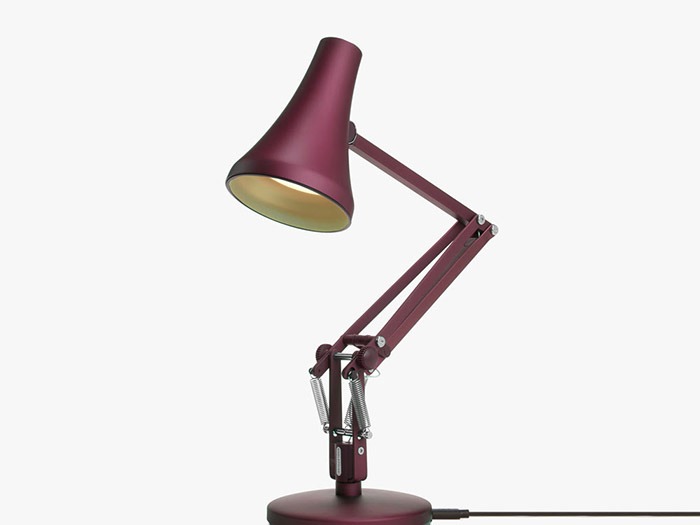 Anglepoise + Margaret Howell: Sienna Edition
Available now at the Margaret Howell store, is Margaret Howell's new Type 75 Sienna Edition. The rich, clay colour chosen by Howell adds a new dimension to the colour palette and acts as perfect complement to existing Yellow Ochre and Saxon Blue desk lamp editions. Floor standing Type 75 lamps in all three colours have also been added, expanding the Anglepoise + Margaret Howell collection to six pieces.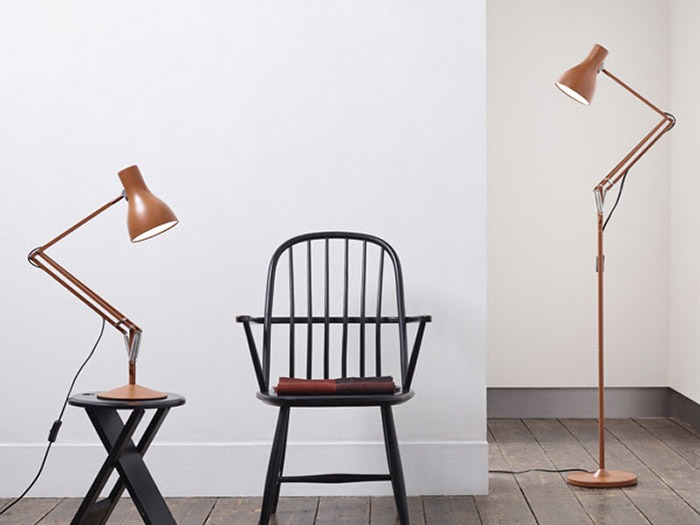 Type 80 Collection by Kenneth Grange