New brand Empty State launches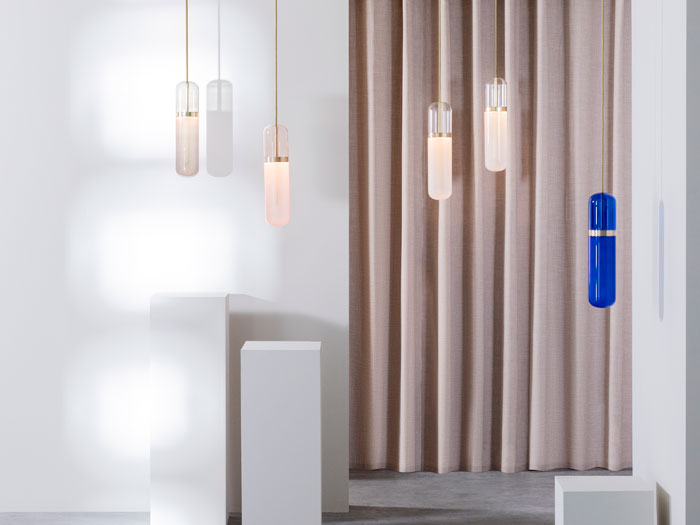 (UK) – British lighting manufacturer Cameron Design House launches sister brand, Empty State.
Brought to you by the creative duo behind award-wining Cameron Design House – the brand renowned for pushing the boundaries of British bespoke lighting sculptures across the globe – Empty State delivers customisable made-to-order lighting products for the wider market.
Empty State combines a wealth of knowledge from the lighting sector with over three decades of experience. Creating custom lighting solutions for projects around the world Empty State delivers modular lighting with an architectural flair, timelessly designed to last a lifetime.
"We've been working on Empty State for a while with our team of architects, engineers and designers, and are very excited to be launching our new brand this summer. A sister company to Cameron Design House, Empty State embodies our architectural vision, delivering abstract shaped lighting, which can be configured to suit any project around the globe," says Ian Cameron, Founder and Creative Director, Cameron Design House and Empty State.
Products are formed from solid materials and made in-house by hand in the UK. The collection is made up of six highly engineered products including the Pill – a capsule pendant made from hand-blown glass, and the Branch – a frosted cylindrical tiered brass structure. With structures following the themes of modularity, whilst drawing inspiration from contemporary architectural styles and design icons through the ages, the products are suitable for a vast array of projects including residential, commercial and hospitality spaces.
With each product made to the finest detail with the highest precision, each design is available in a curated collection of states with customisable elements providing endless possibilities.
Empty State will be unveiling their designs for the first time at this year's inaugural Design London show, during London Design Festival 2021.