New Director of Light+Building unveiled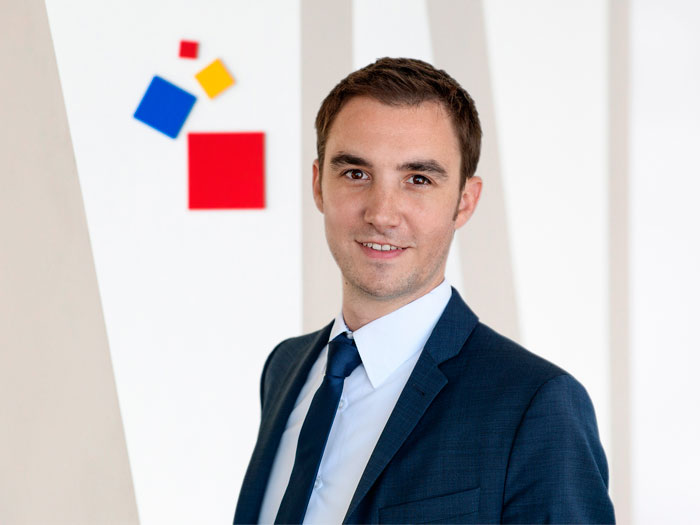 (Germany) – Johannes Möller takes over from Maria Hasselman
Messe Frankfurt has announced that Maria Hasselman as stepped down as director of Light+Building, to be replaced by Johannes Möller.
A graduate trade fair, congress and event manager, Möller gained sales experience with Prolight+Sound for several years, before spending four years as the personal assistant to the President and CEO of Messe Frankfurt. He was subsequently appointed Director of the Brand Management and Development Team in the company's Technology Business Unit.
Speaking of the challenges facing the lighting and building services sector, he said: "My aim is to add to the experience of the fair for all concerned, including through the use of digital channels. Accordingly, the portfolio will soon be supplemented by a variety of formats, such as podcasts, online product and trend shows, as well as internet forum discussions.
"At the same time, there can be no doubt that personal encounters are irreplaceable. This applies not only to confidence-building measures and product quality analysis, but also to networking and the exchange of ideas and information. I am looking forward to achieving this aim by continuing the close working relationship with our cooperation partners, the ZVEI and ZVEH associations."
Möller has been working together with Maria Hasselman since the beginning of the year, which gave her the opportunity to pass on her knowledge and experience, and ensure a smooth changeover. Möller will now report to Iris Jeglitza-Moshage, Senior Vice President of Messe Frankfurt.
Hasselman will retire from Messe Frankfurt in August 2020, having worked with the company for the last 20 years. "Maria Hasselman has an unrivalled ability to immerse herself in highly complex subjects and was thus able to manage perfectly the trade-fair structures and marketing of Light + Building. Moreover, we profited from her ability to interconnect the different disciplines of this extremely varied sector and to understand the individual challenges facing them", said Jeglitza-Moshage. "I would like to have seen this year's anniversary edition of Light + Building as the crowning glory of Maria Hasselman's work. Unfortunately, the coronavirus put paid to this wish. We will miss her. At the same time, we wish her all the very best for the future."
Hasselman added: "There was nothing automatic about the way Light + Building developed. One of the keys to success was interdisciplinary thinking and planning. It was no less necessary to establish links between the trade, artisans, the industry, planners and architects than between the various disciplines in the field of building-services technology. At the same time, this success would not have been possible without the commitment of our partners and the media."