New Male Supporter pledge on the WIL website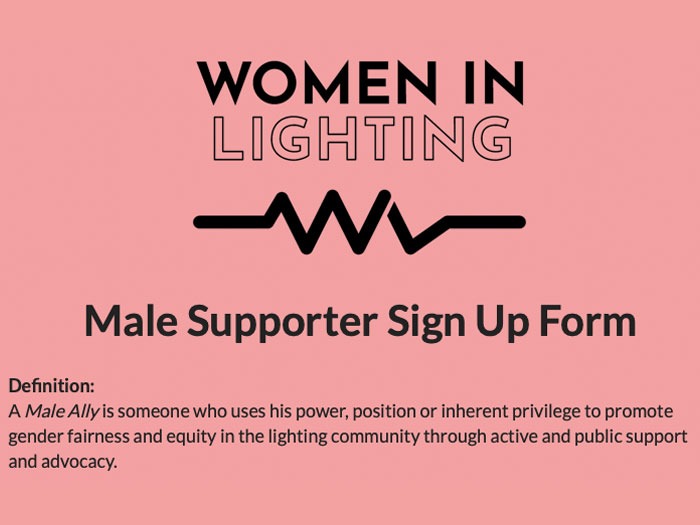 (UK) – As part of its celebration of International Mens Day on 19 November, Women in Lighting (WiL) has added a new section to its website.
Anyone wanting to become a male supported can sign up online and make a series of simple pledges to commit to being a male ally.

"We acknowledge that this is not a role that is necessarily simple and straightforward. Many men will not instantly know how to be an ally and we understand it takes time to figure out gender equity," says WiL. "If you want more understanding before you make the pledge, we have some suggested reading for you. If you make the pledges, you will be featured on the website as a male supporter."

To find out more about how to be an ally, head to arc magazine's latest article from Male Supporter Neil Knowles of Elektra Lighting.