New Managing Director for LED Linear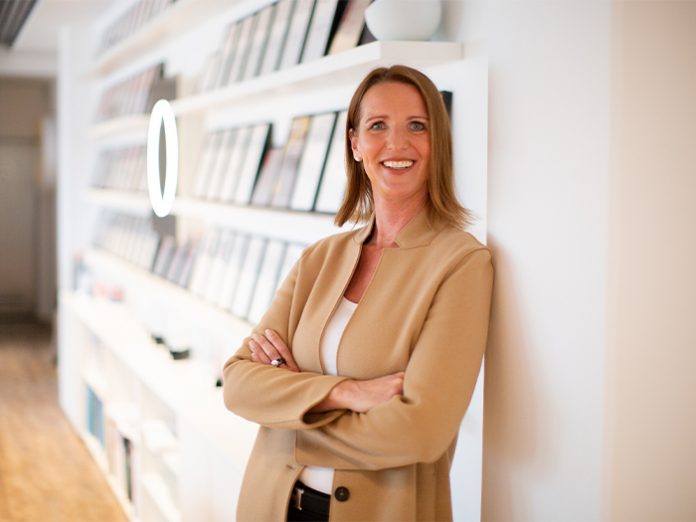 (Germany) – Ina Sielemann has taken over as Managing Director of LED Linear, replacing Dr. Michael Kramer.
The internationally experienced industrial engineer joins the company from the construction industry, bringing with her a strong focus and expertise on technically oriented markets with complex challenges. Her industry experience is based on in-depth knowledge of the building construction, kitchen and bathroom industry, as well as the construction supply industry.
In 2018, Sielemann started at Grohe as General Manager UK, with the goal of exceeding market performance in terms of market share, sales and profit. Following a move to Grohe's headquarters in Germany, she was responsible for the project business in Central Europe, with a focus on transformation of this segment and the development of growth strategies.
Prior to this, Sielemann had 15 years of experience at Schüco, a service and technology leader for system solutions in aluminium, steel and plastic for windows, doors and facades. Here, she was also responsible for stabilising the customer base, increasing customer satisfaction and boosting sales.
The lighting industry is not unfamiliar territory for Sielemann, as the business is essentially about pursuing the same universal values such as technology, quality, design and sustainability with future growth. Over the past 15 years, LED Linear has set milestones in the lighting industry through continued innovation, and Sielemann can now build on this foundation. Her extensive experience in sales and marketing will play a crucial role in further expanding the strong brand portfolio and business development.
Bodil Sonesson, CEO of Fagerhult Group, said: "With her experience from companies serving the specifier community as well as her international assignments, I am convinced that Ina will be a great addition to LED Linear. She has a strong customer-centric focus and a proven track record of developing teams and leading strategic initiatives."