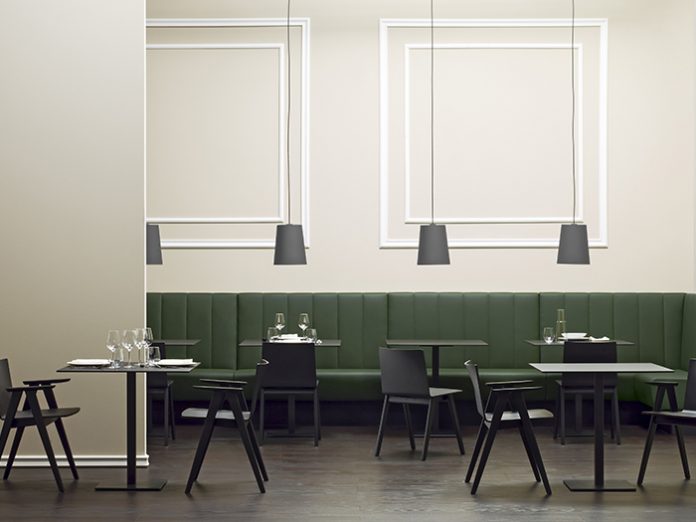 (Italy) – Pedrali presents a new system to provide new fixing solutions to the suspension lamps L001, L002 and L004.
Specifically designed by Alberto Basaglia and Natalia Rota Nodari, their system offers a new versatility and maximum design freedom to the lighting designer. Made up by a series of three arms, a cable, a cable clamp, a foot-switch and a lamp socket, it allows the user to bring the light anywhere in the room, ensuring an easy and versatile installation.
The system's soft-touch powder coat polycarbonate diffuser is removable without dismantling the electrical body to make for an easy fitting and removal.