Light defines the cycles of the day, is a strong marker of time and the passage of the seasons, nowhere is this more so than the Nordics, as darc finds out from the design community that calls the region home.
Finland
Lighting Design Collective (LDC) based in Helsinki, Finland, specialises in customised lighting solutions and applications with a uniquely integrated portfolio covering cutting-edge services such as digital content creation, software development and innovative design strategies.
Its experience covers cultural, hospitality, retail, office, and mixed-use schemes as well as residential, landscape and infrastructure developments. For LDC partner Jari Vuorinen, the hospitality sector in Finland is currently very focussed on attracting tourists with new hotel operators beginning to enter the market.
"These new hospitality brands rely heavily on the Nordic / Finnish marketing strategy where local elements are introduced to international visitors – they really play on the 'Finnish flavour', ensuring the hotels are appealing, with a lavish and authentically Finnish feel to them," he tells darc.
With only five million people in the country, for Vuorinen this upsurge in the hotel sector is not currently reflected in other areas of Finnish hospitality and entertainment – such as restaurants and bars. "Unless we see a huge upsurge in tourism this is unlikely to change," he says.
"And the establishments currently tend to be on rotation, with a two-year lifespan. There's the odd one that's very traditional and been around for years but the majority pop up for a bit and are then replaced with something else.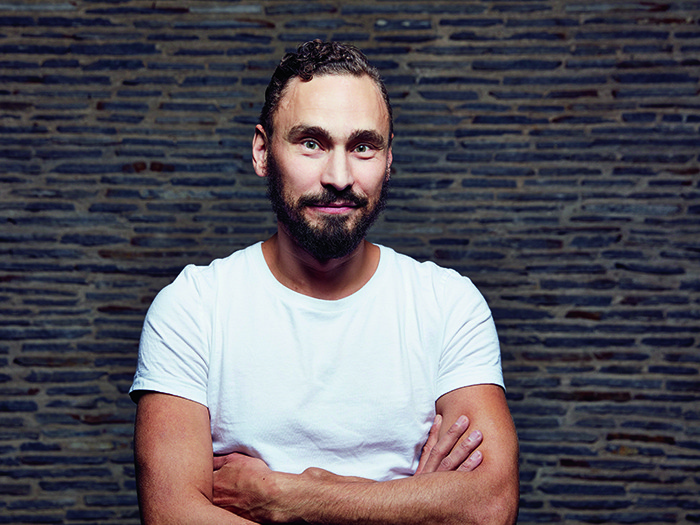 "In terms of lighting trends within the hospitality sector, we are seeing warmer and warmer colour temperatures being introduced. As well as this, a very heavy trend has been linear lighting both in the retail sector and offices. Integrated solutions are being well received and allow for subtle features to be combined with furniture and architecture.
"One of the main challenges we face in Finland is that very little discussion happens around the atmosphere and lighting aspirations of a project – it is all much more technical; it's a heavily engineering driven market.
"Sweden for example has always had that nice little edge to design where they have managed to incorporate a lot of atmospheric elements and add something that goes beyond normal technical lighting design. Whereas in Finland – and Norway to some extent – in my experience, the main questions asked on a project seldom focus on atmosphere so it's mostly very functional – they do it by the book – something we're trying to break out of and are succeeding with to some extent; but Finland is a tricky market as clients really listen to what the engineers say – it's almost like the Bible.
"When we're working on a project in Finland we will always try and push a different perspective through – we always start with the concept and really try to get to the bottom of what the client wants and what it is they want to communicate through the project rather than just going for the functional – the technical detailing should never be the starting point of a conversation when talking about lighting design. It's just about continuing to educate the clients and working in a collaborative way on the projects – as much as we can anyway."
When asked about the lack of daylight experienced by Nordic countries in the winter months on the effect of lighting design, for Vuorinen, in Finland there is a real appreciation for darkness, as he explained: "When you head outside of the city – beyond the world of functional lighting – the darkness suddenly becomes very, very special. I wouldn't call it a trend necessarily, but it is definitely something that we are talking about a lot – even at an international level; there needs to be a balance, which in a way is 'darkness design', you don't need to light up everything and anything and to me, that is the Nordic approach to lighting design and I hope to see more of that."
Norway
Snøhetta, based in Oslo, Norway, began as a collaborative architectural and landscape workshop, and has remained true to its trans-disciplinary way of thinking since its inception.
Its work strives to enhance our sense of surroundings, identity and relationship to others and the physical spaces we inhabit, whether natural or human-made. On the subject of light within the Nordics and Norway in particular, Snøhetta architect Manon Tardieu tells darc: "The notion of light for a healthier interior environment has become very important. We believe that light should feel naturally present in the space, so our projects tend to prioritise the integration of light sources into the architecture.
"Light defines the cycles of the day, it is a strong marker of time and the passage of the seasons, especially in the Nordic countries and Norway. There is wide variation in brightness outside between the summer and winter months, where the light never actually rises in the northern part of the country during the Polar Night.
"In the Nordic countries, our eyes are better used to the twilight and people here even find comfort in the semi-lit spaces. Nordic interior lighting is often a play of contrasts between bright zones and darker zones, it is a variation of light and soft shadows. This today translates less into the design of a fixture but rather of a sculpture around light. Light design in Norway seems to evoke natural light, there is a less direct relationship between the fixture and the light it gives; there is a more poetic approach in the output of light, often more diffused and less obvious.
"At Snøhetta we use light to enhance the architectural gesture and tend to use light as part of the integrated furniture. There is a focus on the functional aspect of lighting, with the main intention to solve specific needs; it is only when those are resolved that we look at lighting as an atmospheric element.
"In larger building facilities there is a homogenisation of the ceiling functions in terms of sizing and aesthetic, often using lighting fixtures as a starting point. We often see the benefit of integrating as many necessities as possible within one system for larger building facilities, this leads to cameras or sprinklers matching the size and look of spotlights.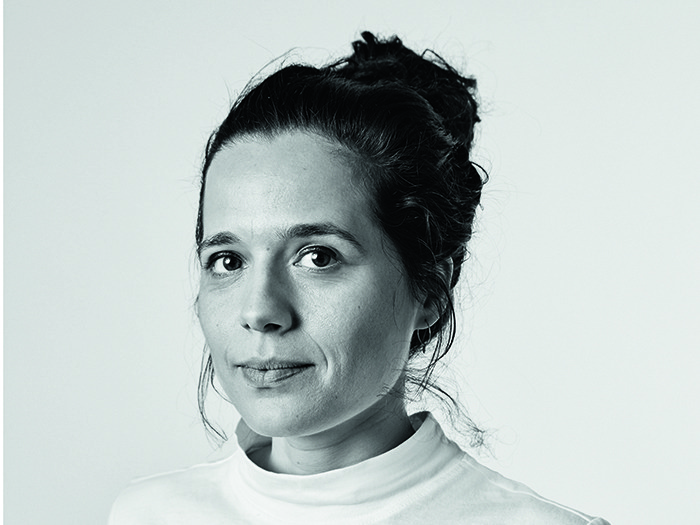 "In terms of lighting challenges in Norway, as mentioned already, winter months in Norway are very long and can be very dark. The challenge here is to address the needs for brightness while trying to have a reasonable consumption. More sustainable awareness of the impact of the life cycle of light fixtures and their consumption, is a crucial issue when it comes to large infrastructures, which demand a high number of lamps. Automatic systems that turn on and off have also proven helpful with energy saving efforts.
"Moving forward, at Snøhetta we strongly believe that environmental consciousness will drive the choices of clients and designers – both in terms of fixtures, systems and reuse. It's crucial to implement more durable and long-lasting fixtures. At Snøhetta we are having discussions not only on the origin of the materials that we use in our projects but also about their future; what happens when they become obsolete? Technologies are changing fast so it is important to look at the material and parts that make up the fixtures so it can be recycyled and adapt to future solutions.
"Overall, I think we should think more of simple analogue measures as a solution to some of our daily needs rather than add on more technology. We, as designers and architects, should not be part of the ever-growing demand for technical systems, which often increase the energy consumption, lead to difficult daily usage and maintenance. Better communication on the importance of simple gestures like turning off lights when one leaves the room or is done reading, could be just as good a solution sometimes."
Denmark
Established in 2005 by Signe Bindslev Henriksen and Peter Bundgaard Rützou, Space Copenhagen is a design studio that works across multiple disciplines from interior design for private homes, hotels and restaurants all over the world to art installations and art direction, furniture, lighting and refined objects.
When darc asked the founders how the design industry has changed in Denmark in recent years, they explained that while "certainly, change is becoming apparent," they feel it isn't something that's specifically tied to Denmark, but more of a general sign of the times, as with most bigger cities in Europe.
"Retail is suffering and in need of reinvention," they say. "Street level spaces with rising vacancies are in demand of change on programmatic content and purpose, this would shift the perception of our cityscapes in all major urban environments; there is an insufficiency in adding just another coffee shop to fill the gap. It's going to be interesting to see the consequences and possibilities in the wake and design and architecture will be instrumental in orchestrating solutions.
"In terms of hospitality, we have noticed a rise in the number of hotel rooms looking to accommodate the number of global travellers. Copenhagen, especially, has gotten a lot of global attention in the past decade. As well as this, the success of Nordic Cuisine is reflected in the growing number of venues and social spaces – all in all, the market has definitely expanded over the past decade.
"The design industry, to a large degree, has been responsive to this discourse of trying to uphold the Nordic characteristics of natural materials and functional relevance as a defining means of design application, however, also evolving to other perspectives. Content awareness, meaningful purpose and resource responsibility; all of these factors are high on the radar. Work-life balance aspects are also an integral part of design-thinking in Denmark."
Commenting on the main interior and lighting designs within Denmark, the designers continue: "As part of the Northern Hemisphere, our sensibility to light and space is somewhat defined from being deprived of daylight for large periods of the year, this, of course, meaning that we have always put a special interest in our perception of space, as related to – and to a large degree defined by – either the presence or absence of light.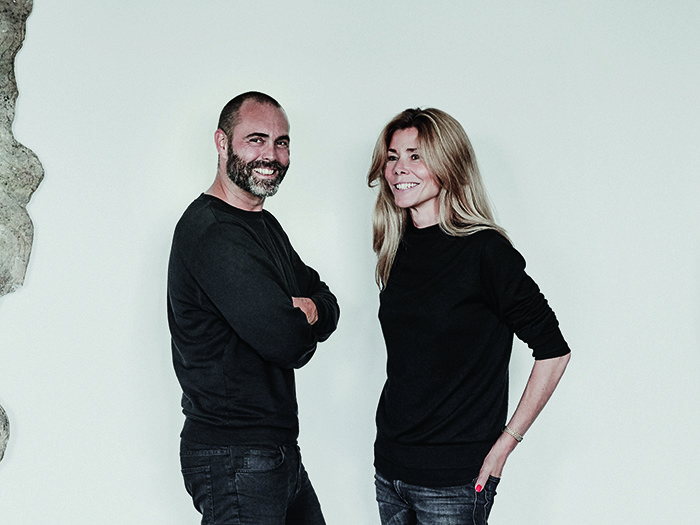 "The current interior understanding reaches back into the beautifully melancholic depictions in works by classic artists such as Vilhelm Hammershøi. But, also on a parallel, there is a curiosity and interest in investigations into sensory encounters in the works by modern artists such as Olafur Eliasson. This duality seems to define the progression forward: using both modern technological evolution to enhance ambience, emotion transmittance, architectural articulation and sculptural motives in combination with a consistent appreciation of human emotions and our rooted relationship with natural textures and materials.
"Another, and completely different topic, on the horizon is energy efficiency. A strong focus and part of almost all contemporary spaces and light programming; even to the text that it is getting a lot of legislative attention to constantly heighten and improve the standards defining architectural practise. Green-sector awareness has become the norm."
In Denmark, when it comes to the use of decorative light, for Bindslev Henriksen and Bundgaard Rützou, it is becoming increasingly important, however they – along with other designers – try not to completely separate the decorative from the practical. "This combination is still the defining factor," they say. "Sculptural properties and translucent qualities equally so. A beautiful light fixture can sometimes define a space.
"Another tendency that we are very engaged in is the accelerated evolution of cordless light sources, re-chargeables, and battery lamps with long efficiency rates. The flexibility and ease of location is extremely desirable to accommodate ambience in both social as well as domesticated spaces.
"One other thing we have noticed, is that there are many manufacturers based in furniture design that are now venturing into lighting design, recognising that it is the totality of an interior that defines the experience and perception of the space. And, there is the customer discourse seeking a larger degree of consistency within their palette of aesthetic preference, providing commercial opportunity. Over the next year our studio will be launching numerous light programs with manufacturers such as GUBI, &Tradition and Fredericia Furniture, so watch this space!"
Iceland
Liska is a lighting and electrical design company with more than 30 years of extensive experience in lighting design and electrical design of buildings, streets and areas.
Speaking with darc on lighting trends across Iceland, senior lighting designer Kristján Kristjánsson comments: "Icelanders are brought up in places where light conditions reflect with the principle of lower light levels and warmth. In the wintertime, the days are very dark and can feel very long. The daylight lasts for only four hours in the winter solstice in our capital city Reykjavik. The little daylight we get creates a warm glow covering the country in a beautiful and almost mystical way. Then in the summertime, on the other hand, the days are long with our midnight sun.
"This condition has an impact on how we use artificial and natural light. In the dark and gloomy times of the winter, Icelanders use a lot of candles and keep the light levels low to enhance the feeling of warmth and the pleasant experience throughout the long dark days. In no place I have travelled to or lived in do people use as many candles to light up their homes as I have experienced in Iceland. The only existing numbers of how many candles Icelanders burn each year can be found from the recycling centre in Iceland.
"In 2007 they started to encourage the public to turn in burned candles for recycling because at that time it was estimated that 60 tonnes of burned candles ended up in landfill in Iceland every year. That means that each Icelander bins 6kg of burned candles per year. I would, therefore, say that the most common light source in Iceland is the candle.
"When it comes to artificial light In Iceland, it is common to follow the Nordic atmosphere for the design. It is commonly characterised by two concepts – simplicity and minimalism. Clean, simple lines result in aesthetically pleasing light tones or a dark, harmonious environment, which creates a dynamic outcome and characterises Nordic lighting design.
However, there's still one significant difference between Nordic design and other minimalistic styles, and that is comfort level. While many minimalist interiors can be characterised as being cold, Nordic lighting schemes are meant to be warm and inviting.
"For the last two decades, recessed lighting and cove lighting have been standard with a mix of pendant light fittings over the table area. We like the softer and warmer atmosphere where we gather and sit down for a conversation or feasts and a simple and non-visible light source in our common areas. In the last two years, the use of more flexible solutions like track lighting are coming back into projects. Especially after smaller tracks with magnets came to market.
"Even if it is a new technology, we are using the same design idea from the 80s, a minimal and customised system for the end-user. It has only been three decades since people were using the 12V wire system for halogen spotlights in Iceland. It is the same idea with new technology. Using more flexible solutions again, I think is positive both in regards to the commercial sector and for our private homes.
"Over the last decade, we have experienced the most significant technological revolution since the electrical light with the LED becoming the only option in the market. Since then, it has been more challenging to create a warm atmosphere for our projects. We are dealing with low and high levels of natural light all year round in Iceland, therefore controls and dimming have become a big part of our everyday practice.
"No one can argue that the quality of light is one of the key elements of good lighting design practice and dimming should be part of that quality. There is a connection between flickering and health issues that we have to be aware of and especially with LED. Nowadays we work more closely with light manufactures than ever before to make sure we get the right quality for our projects. It has become uncommon to use off-the-shelf products since quite often, they do not meet our quality standards.
"One of the main issues we are dealing with these days is achieving higher quality in colour rendering for outdoor areas. In our tenders for urban areas like a square or even street, we are asking for an R9 value of more than 20. The manufacturer, in some cases, does not offer a higher value of R9 than 0. In some cases, the information on R9 value will not be known even if asked for it – manufacturers have even challenged our specification for outdoor urban areas. We believe that the request for higher colour quality in urban lighting in the Nordic atmosphere will become a reasonable standard as soon as we depend on artificial light in our winters and the environment needs to be appropriately lit.
"Even if the LED technology is improving every day for the better, we are still not there yet. Artificial light is crucial for us since we live in a place where the day can be dark, and our nights can be bright. It will not matter if it is an urban or indoor project – the lighting design quality needs to be for the people.
Sweden
Chiara Carucci is a lighting designer at Tengbom. She first moved from Milan to Stockholm in 2015, she explains the transition of moving from Italy to Sweden: "It was more than a culture shock, especially when I first saw the snow falling, in May! When I understood the very different role of architects in the design process, I realised how getting into this culture would be a challenge. However, I was very curious about Scandinavia, because here there are municipalities such as Malmö that have a lighting designer on staff. Generally, everything is less hierarchical, and the most important thing is the community."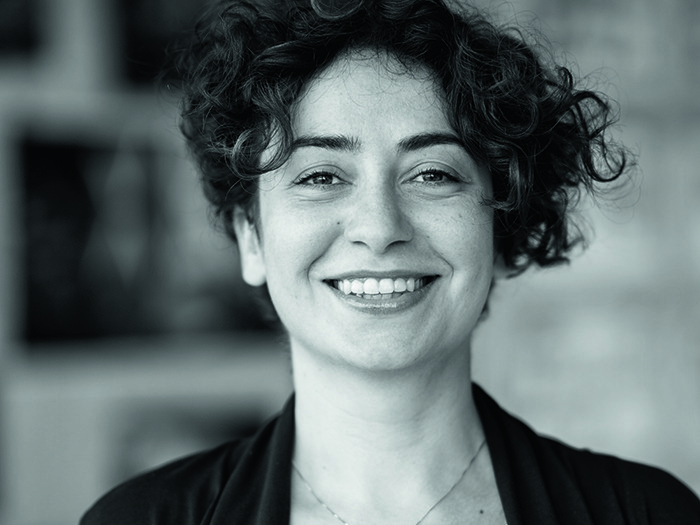 Isabel Villar, a lighting designer at White Arkitekter, moved to Sweden from Chile thirteen years ago. "There's no comparison with Chile when it comes to the cultural awareness Swedes have on how lighting affects us as human beings," she said. "The lack of daylight during winter and the excess of it during the summer is something unique for people living at this latitude and cannot be compared to the natural lighting conditions people have further down south.
"Here, the sun is something people long for, in Chile it is something we often want to shield from. To respect and understand the context and the light culture of the place we are working in is crucial at the start of our projects, and we carry this information with us all along our design process.
"Understanding the local daylight conditions should be at the start of every project, as well as considering any cultural associations that light can have within the context, such as specific traditions or even light preferences when it comes to lighting qualities.
"At home in Sweden, we use warm light, 2700K or even lower; we use candles, are very sensitive to glare, and when it gets dark, we dim the lights to very low levels," explained Villar. "But if you go to places that are hot, take southern Europe as an example, the lights are much cooler, they are more intense as if when the sun goes down you should have the same level of light from electrical sources, and you very seldom see candles around."
While the local conditions mean that residents across Scandinavia interact with light in a different way, the lack of natural light has a very real impact on the approach of lighting designers, for a variety of reasons.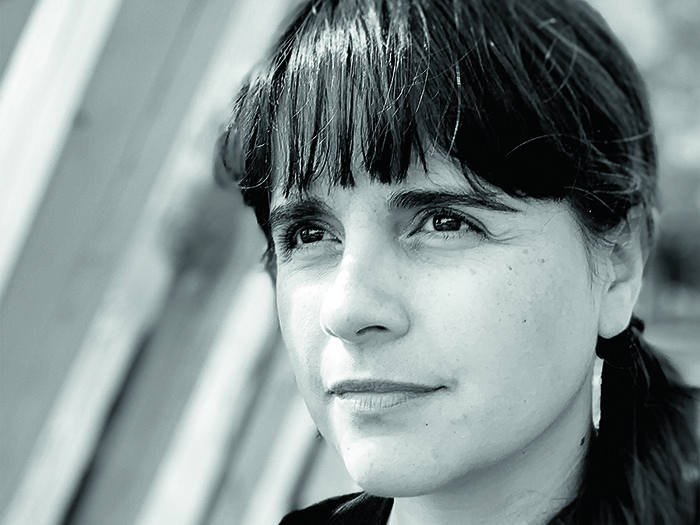 "It does have a huge impact, and this is something I identified soon after arriving in Sweden," says Villar. "Because the lack of daylight impacts us so much, physiologically and psychologically, daylight availability and time should be taken into account when designing lighting strategies at this latitude.
"We strive to run daylight simulations of sDA (Spatial Daylight Autonomy) at early stages of every project, to have a better understanding of how the building 'breathes' throughout the year, taking into consideration the different orientation of the rooms and the weather conditions specific to each site. This gives us valuable information to map areas that receive low levels of daylight and that might need 'higher quality' of electric light to compensate the lack of natural light, as well as areas with good daylight levels where electric lighting takes a secondary role during the day."
Sweden
Light Bureau's Seren Dincel (formerly ÅF Lighting) relocated to Stockholm having previously worked for JVL Studio in Turkey, her Master's thesis examined the possible connection and influence of Scandinavian culture, climate and way of living on lighting design.
"There is a cultural tendency for being reserved, calm and tranquil among individuals, not bringing something to the forefront as an achievement," Dincel says. "Prevalently known as 'lagom' in Swedish, which means the adequate amount of something, not too much and not too little, this has an impact on many things, from social behaviours to design approaches. I assume this reflects on the lighting design generally by not making bold or extravagant concepts, or using too bright or dramatic lighting schemes, instead keeping things functional and smooth."
During her time in Sweden, the lighting designer tells darc she has noticed how "city lights are mostly not so bright or colourful, and not all the historical, significant buildings or parks are illuminated, even though these spaces are exposed to longer periods of darkness every year.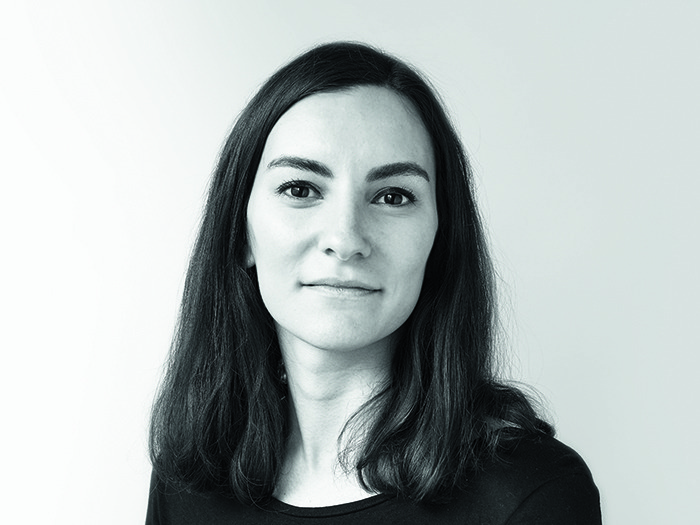 "Living in Sweden has increased my awareness and consideration about darkness, both in terms of preserving it and illuminating spaces for the needs of people," Dincel continues. "However, from my point of view, the balance of using both light and darkness should be key. The conservation of darkness enables us to see natural elements like the night-sky, stars and Northern Lights in the northernmost parts.
"My colleagues at Light Bureau have been working on a project for the new city centre in Kiruna, located in the northernmost part of Sweden, that involves the implementation of lighting control systems for enabling the visibility of the Northern Lights. Several aspects need to take place in order to experience this light phenomenon, and in the inner cities where there is too much light, the chances are even lower. The project is still on-going, however the idea is to use a lighting control system that adjusts illumination levels based on the presence of the natural light phenomenon."