NOS Sphere 228 wins Design Award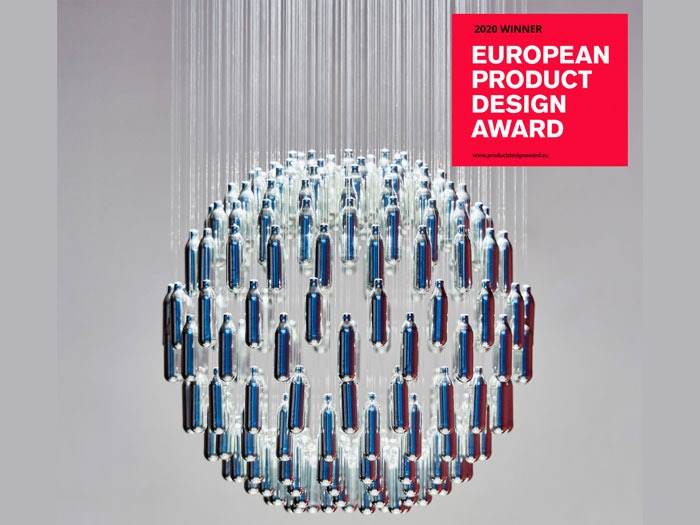 (UK) – NOS Sphere 228 is the winner of Home Interior Products/Lighting category at teh European Product Design Awards 2020.
Featured in darc magazine's issue 36 digital edition, the NOS Sphere 228 chandelier is the first of a range of upcycled lights by London designer Matt Kavanagh. Launched prior to lockdown, at the NoFormat Gallery in South London, it has been gaining traction amongst the design community.
Discarded nitrous oxide canisters are collected from streets and parks around London. "As well as an object of recycled beauty, you could say that this chandelier is literally an illuminated cloud of hundreds of moments of joy from locked down Londoners," says Matt Kavanagh.