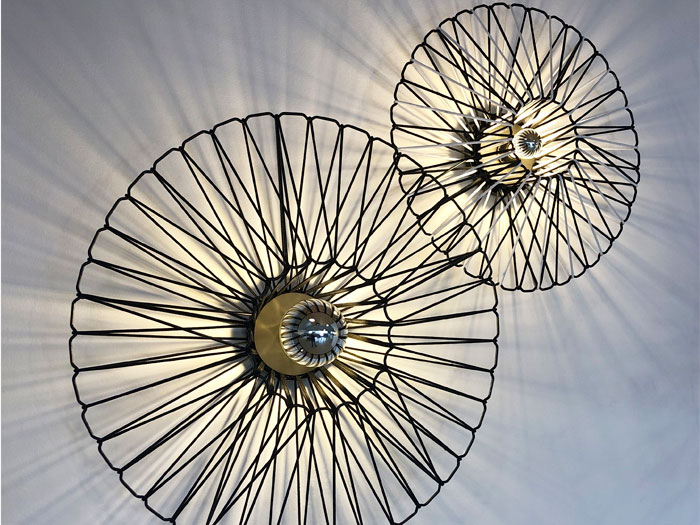 Ole! Lighting launched the Bimba collection in 2020; a family of decorative fixtures with an original design that includes suspensions, ceilings and wall lights. These black metal structures are wrapped with hand-braided cord. For these designs, the cord is widely separated, allowing much more light to pass through, creating a unique light scattering.
Moreover, as a novelty, two different cord colours can be chosen to be combined during the braiding, allowing customisation and adaptability for the lamp.
Bimba is designed with the idea of using decorative LED luminaires and in the case of wall lights, mirror bulbs are recommended to avoid direct dazzle.
In addition, with Bimba you will be able to give colour to your lighting  by choosing coloured cords in vivid tones or neutral tones that suit the colour scheme of the room or space it will feature in.
Ole! Lighting has many collections based on this material, but Bimba offers a change of style, as a family of models with different braiding options.