Original BTC wins Queen's Award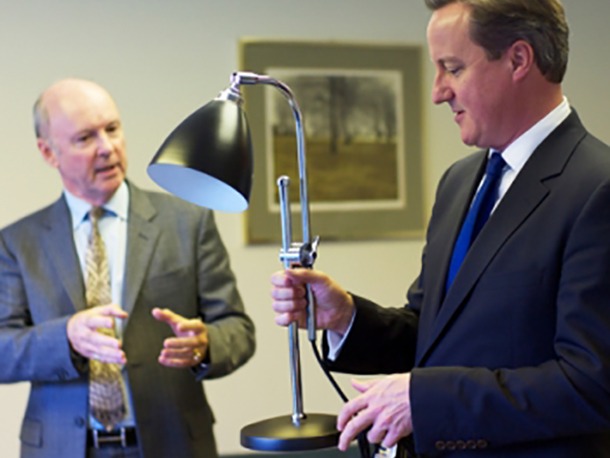 British lighting manufacturer Original BTC is to receive a Queen's Award for Enterprise in International Trade after achieving outstanding growth in export. Announced each year on 21st April – the Queen's birthday – the awards recognise exceptional achievement in business and are the highest honour that can be bestowed on a UK company.
Established in 1990 by Peter Bowles, Original BTC began life as an Oxford-based home lighting brand and has evolved to become the Original BTC Group, with two further lighting brands, heritage marine lighting manufacturer Davey Lighting and LED lighting manufacturer Beadlight, under its umbrella. The Group exports 50% of its production, supplying both the retail and contract markets with an emphasis on the hotel, restaurant and aeronautical industries. With a family history steeped in retail, manufacturing and design, Bowles designs the Group's products in conjunction with son Charlie who became Director in 2012. Six UK production facilities include a metalworks, glassworks, and a Stoke-on-Trent bone china factory rescued from closure in 2002, ensuring that most elements of their lights are manufactured in-house from raw material to finished product.
"Winning a Queen's Award is a huge honour for the entire team – it's the highest accolade a company can receive in the UK. We've worked hard to produce high quality, well-designed, globally competitive lighting to show how successful British design and manufacturing can be," said Peter Bowles.
Celebrating its 25th anniversary this year, Original BTC's Witney headquarters were recently visited by PM David Cameron. "I was delighted to visit Original BTC's factory in my constituency. The Group, which has remained at the forefront of the industry, is a fantastic example of what can be achieved in a difficult economic climate. I know how much hard work has been put in by Peter and all the staff," said Cameron.