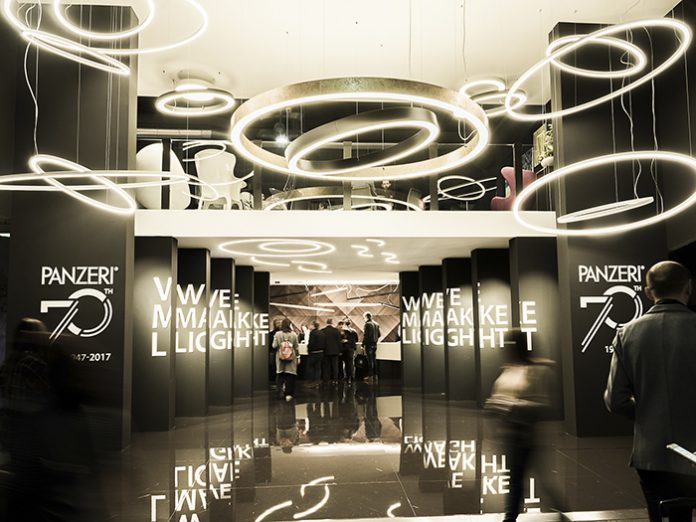 (IT) – Panzeri showcase new logo at Euroluce to celebrate 70th anniversary.
The logo design is based on the silhouette of the Jackie desk lamp and the Golden Rings ceiling fixture, two of the company's bestselling lamps.
Panzeri's story begins in 1947 with Carlo Panzeri, who started a company specialising in manufacturing components for lamps. His extensive technical and engineering experience, combined with his entrepreneurial spirit, set the foundations for the lighting products produced by the company in the 1990s.
Norberto, Enzo and Simonetta Panzeri, second generation entrpreneurs of the family, have since been able to perfectly combine their father's great legacy in terms of tradition and craftsmanship with state of the art technology.
Now very much a 'modern' company, Panzeri is continuing to gain success globally in the decorative and architectural lighting sector as a brand that stands out for producing beautiful, artisanal and unique objects.