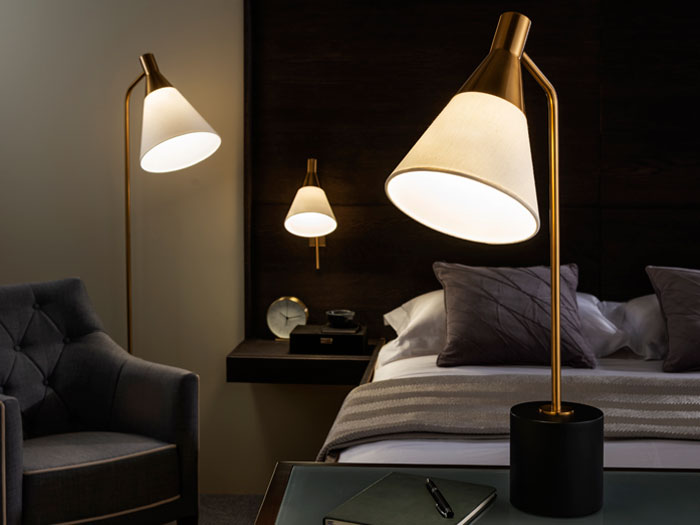 Phono is from Chelsom's latest collection, Edition 27. The range includes table, floor and wall
light options available in brushed brass, effortlessly balancing product design with function.
The conical fabric shades fit seamlessly in to spun brushed brass cone holders and emit a beautiful
warm light designed to enhance the ambience of any room. Table and floor lamps stand on heavy
satin black cylindrical bases.