Plumen adds to Drop Cap pendant range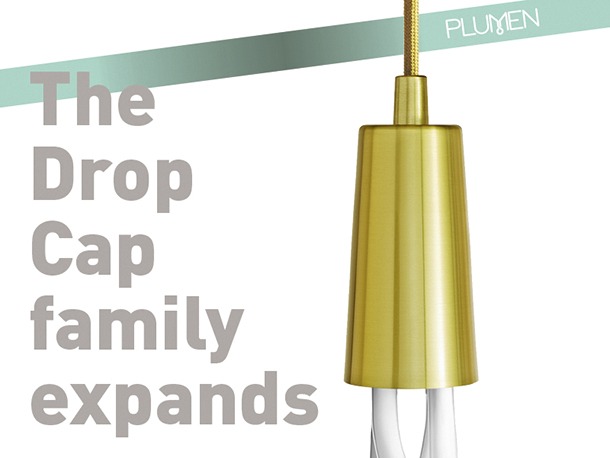 (UK) – Plumen releases metallic option in Drop Cap Pendant range, following on from the Copper and Chrome release with Brushed Brass Drop Cap.
Plumen Co-founder and Creative Director Nicolas Roope commented: "Brass has long been associated with fittings and accessories for lighting so it feels natural to see this beautiful, warm and durable metal joining our contemporary Drop Cap collection."
The Brushed Brass Drop Cap, like all the other Plumen pendants, fits exclusively with modular sets – including all Plumen bulb models and all colours of Drop Top Lamp Shades.
Roope added: "The Brass Drop Cap adds further colour and material combinations to the Drop Top Shade collection, complementing the white, black and amber shades."
The E26 Drop Cap now has a new, wider ceiling rose for the American Market which we will be released shortly.