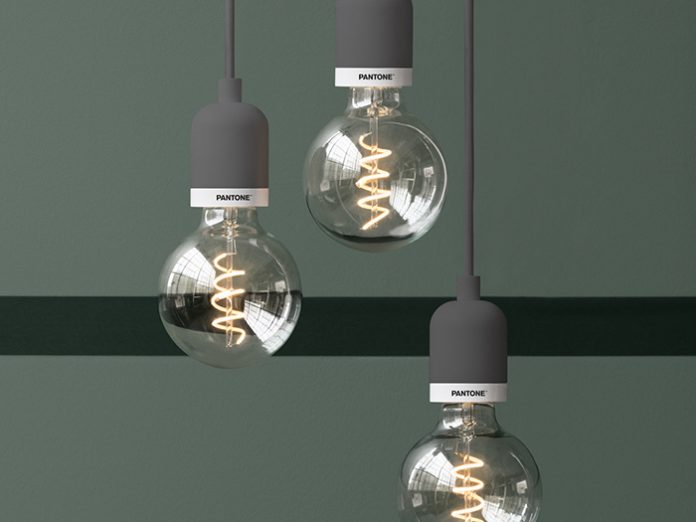 (UK) – Plumen and Pantone have launched six pendants, designed to fit Plumen's range of LED filament bulbs, WattNott.
Pantone hit the scene in 1963 with a colour system for professional designers, helping sync many a designer's intention with their resulting print and product. It made the world of colours a better place. Since then, Pantone has transformed into a global consumer brand – engaging people the world over with everything from mugs and keyboards to cafes and hotels.  And now it's the turn of lighting to encounter its' colourful calibration.
"We're very proud to be working with a brand so well renowned, that was built by challenging and improving an age-old, broken system, bringing some well-honed colour into lives, as we bring in light." Nik Roope, Plumen Co-Founder and Creative Director.