Renée Joosten has been part of the team at US-based ICRAVE, for the past eight years – overseeing the design studio's in-house lighting department 'LICHT'. Working closely with the interior design teams at the studio – from concept through to implementation – Joosten focuses on creating cohesive designs where lighting, finishes and spatial parameters play off each other.
Originally from the Netherlands, where she studied Interior Design at the Royal Art Academy in the Hague, Joosten has always had a great interest in creating experiences that make an impact – not only within spatial relations, but also on a smaller scale, such as industrial and furniture design.
Having received her bachelor's degree in Interior Design, Joosten then began working on residential and commercial projects in the Netherlands, before heading to New York to study the Master's program of Architectural Lighting at Parsons, the New School. "Another interest of mine is archaeology… however, when it was time to choose a career, I felt that being able to create new spaces, instead of trying to recreate, would be more fulfilling in the long run," she tells darc.
"During my studies I became especially interested in lighting and how it can impact the built experience. However, at the time, there was little time spent during the curriculum on architectural or decorative lighting, which I have always felt as an amiss, not having the tools for such a critical 'building component'. 
"For my final thesis in industrial design, I designed and built a light fixture made of just three materials: wood, fabric and the light source. I used a wood trunk, which I then sliced and routed out the middle in order to house a fluorescent lamp. Each slice had holes drilled out to allow fabric to be woven through, with knots in between the slices to create gaps / opportunities for the light to bleed out. This created a soft light, bringing out the richness of the wood, while controlling the glare of the fluorescent.
"When I began working as an interior designer it became even more apparent to me that lighting can make or break a space. I knew that in order to become a well-rounded interior designer, I needed to gain a more profound knowledge of lighting.
"Lighting is a powerful tool to tell the story of the concept and the space and a lighting product should reflect this. The quality of the lighting product is determined by the right colour temperature, CRI, optics and dimming capabilities – these are key. Flickering lights, cold CCT and unflattering shadows on faces, will diminish any great restaurant design concept."
For Joosten, when it comes to lighting design, first and foremost, it is essential to gain a deep understanding of the key elements in a project and then determine what the goals are in regard to mood, experience, budget and so on, in order to provide appropriate and tailored solutions. "My philosophy is to provide holistic lighting solutions that tell the story of the concept and merge architectural, interior and lighting design, with the user as the key figure," she tells darc.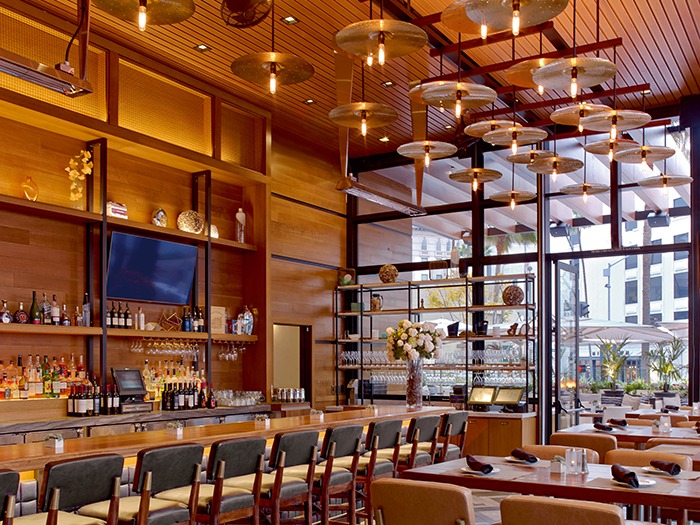 "I try to bring a more collaborative approach between the disciplines, where lighting is thought out from the beginning and not an afterthought once the design has been completed. In the US, it's very common to have multiple consultants – each with their own speciality – join the design team. The lighting consultant often comes on-board quite late in the process, when the design has already been advanced beyond concept. I have always felt this is a missed opportunity as it doesn't allow for true design collaboration to create cohesive designs where lighting and interior design elevate the overall experience together. 
"At LICHT, we always participate in the design process, providing not only technical knowledge but also creative lighting input early on. In addition, I think it is critical that interior and architectural designers have a basic understanding of lighting and vice versa to ensure the design and design process is optimised with a shared knowledge."
In order to share LICHT's lighting knowledge with the interior designers at ICRAVE, Joosten holds lighting townhalls, where the team will present the latest developments in lighting, as well as carrying out show-and-tells using light fixtures with different CCT, optics and CRI.
"For the past few years I have also taught at the Integrated Studio at Parsons, where interior design students and lighting design students collaborate on the same project," she says. "I think these kind of programs are critical to bridge the gap between the different disciplines."
ICRAVE, together with LICHT, is best-known for creating immersive hospitality environments, such as Page – a restaurant at Terminal A, Ronald Reagan Washington Airport, where the team designed a sculptural restaurant, up-lighting the beautiful historic ceiling. "This seemingly straightforward approach required multiple mock-ups on site, in-house light studies and close collaboration with the manufacturer to customise the fixtures," Joosten says. "Each spoon has six one-foot fixtures, with varying colour temperatures and optics, aimed at different angles to ensure light would graze far across the ceiling without creating hotspots.
"The varying colour temperatures play off the abundance of daylight in the terminal. We won a Lumen award for this project, which was a highly valued recognition of our work."
In terms of her 'design style', Joosten tells darc, that as a studio – foremost, they are focused on understanding the client and approaching every project from multiple viewpoints in order to provide design solutions for problems the client themselves might not have been aware of.
"Because of our in-depth analysis and strategic design approach, we are able to transition from different sectors, ranging from restaurants, food halls, cruises and healthcare with great success. Our solutions are never 'cookie-cutter', which makes our work dynamic and creatively challenging.
"Designing (darc awards winner) Celon, a dramatically lit lounge in the basement of a NYC hotel, versus designing a busy Spanish food hall in Hudson Yards, to in-patient rooms for Memorial Sloan Kettering, all have their own requirements. Understanding them and translating them into successful lighting solutions is extremely rewarding."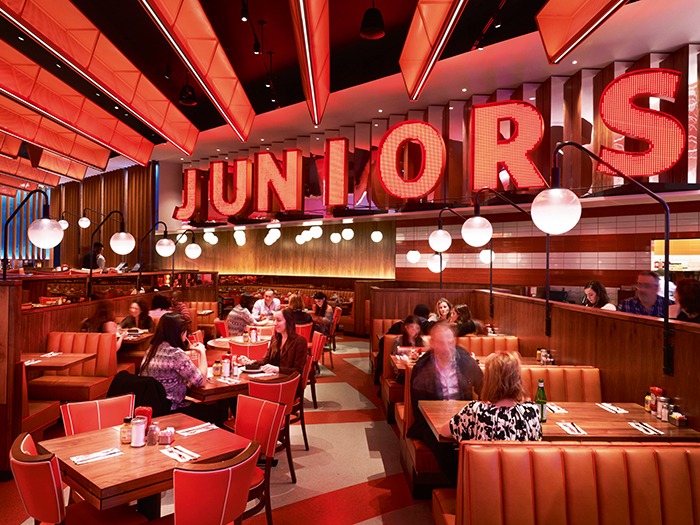 For Joosten, overall, there is a growing awareness within the design industry of the possibilities of using light to make unique statements. "Many manufacturers are now offering modular systems to allow the designer to come up with original designs," she says. "The ongoing development of LEDs has provided a great opportunity to integrate these small factors into new shapes that were not previously possible.
"As well as this, the function of light has expanded; fixtures are no longer just for lighting, they can be smart, they can be acoustic and so on… The lines separating one speciality from another continue to blur."
And when it comes to the relationship between architectural and decorative lighting, for Joosten, there is no question the two should go hand-in-hand, working to "elevate each other".
"It is important to have layers of light to create a sense of space, while bringing out spatial three-dimensionality and visual interest," she says. "Pending the project, the balance between the two varies – also, architectural fixtures can be used for decorative lighting and vice versa.
"Architectural lighting can create the envelope in which the decorative lighting fixtures take the stage and create a different layer of scale and a feeling of luxury. Decorative lighting above all, is a great tool to capture the concept of the design and can also be used as a branding opportunity.
For Juniors at Times Square, we designed glowing custom wedge pendants of red perforated metal inspired by the graphic line pattern of their famous packaging. In addition, we discreetly placed spotlights to highlight the tables and create drama."
Looking ahead, for Joosten, she sees a future that includes continued advancement of LEDs, such as the integration with other building components, controls customisation, and (hopefully), standardisation.
"Initially, when I joined ICRAVE to build the in-house lighting department, all of our lighting projects were in collaboration with the ICRAVE interior teams," Joosten says. "Over the years, we have expanded our portfolio by working with other interior and architectural firms. My goal is to continue building these relationships and grow awareness for LICHT as an independent lighting collaborative… After all, in the dynamic world of lighting, you have to keep evolving!"