Renowned architect Art Gensler dies aged 85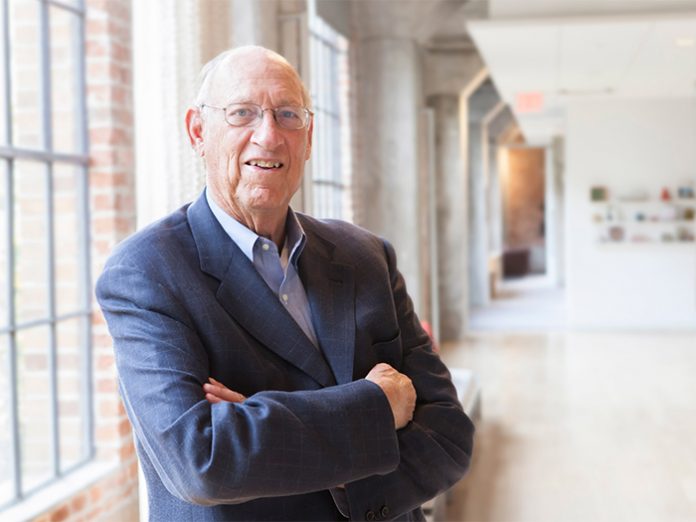 (USA) – Art Gensler, the American architect, interior designer and founder of global architectural firm Gensler, has passed away at the age of 85 after a long illness.
Gensler, founder of the world's largest architecture firm, died in his sleep at his family home in Mill Valley, Marin County, reported the San Francisco Chronicle.
Gensler founded his practice in San Francisco in 1965 alongside his late wife Drue, and James Follett. Today, the firm operates across 50 countries around the world, with an annual revenue of $1.5bn.
Diagnosed with lung disease 18 months ago, Gensler continued to work for his practice, with a full calendar of meetings scheduled when he died. His son, David Gensler, said: "My dad was a regular guy, respectful and friendly and never pompous. He loved serving clients through the power of design."
Born in Brooklyn, New York in 1935, Gensler was the son of a phone company employee and a ceiling tiles salesman. He grew up in West Hartford, Connecticut and graduated from Cornell University's College of Architecture in 1958.
Following university, he moved to California on the advice of his mentor, architecture critic Henry Hill, and worked for architect William Wurster, while establishing his own practice.
His eponymous firm got its start designing interiors for corporate offices in San Francisco skyscrapers. Early work included the 237-metre Bank of America Center (renamed 555 California Street) and the 121-metre Alcoa Building (now One Maritime Plaza).
The practice opened its first office at 555 Clay Street in San Francisco, before expanding around the US; its Houston office opened in 1972, followed by the New York office in 1979. The firm also expanded overseas with the opening of its London office in 1988, followed by studios in Japan and Hong Kong in 1993, while its first Chinese office opened in Shanghai in 2002.
Landmark projects for the studio include the 632-metre-high Shanghai Tower – the world's second-tallest building, the long-term renovation of San Francisco International Airport, the renovation and expansion of New York's Museum of Modern Art, offices for the New York Times, Washington Post, London Stock Exchange, and the interiors for the new US Embassy in London. Gensler also designed the first 100 Apple stores.
Gensler always put the success of his practice down to its business-mindedness, writing a book called Art's Principles to mark the 50th anniversary of the firm. "When I started Gensler, there was a day when I woke up and realised that although I had 22 people working for me, I didn't know what I was doing when it came to managing the business," he said in an interview about the book. "So I went to business school at night, and I ended up hiring the professor of my class.
"We continually reinvest in our business, we offer competitive wages, reinvest in people, offer profit sharing – we incorporated all kinds of things that architects never thought about. I did this because I wanted to hire people and ask them to stay forever, not work on a project-to-project basis."
Gensler stepped down as Chairman in 2010, but continued to serve as an advisor until his death. He is survived by his four sons and 10 grandchildren.