Rosie Li studio opens new showroom and launches Rainbow collection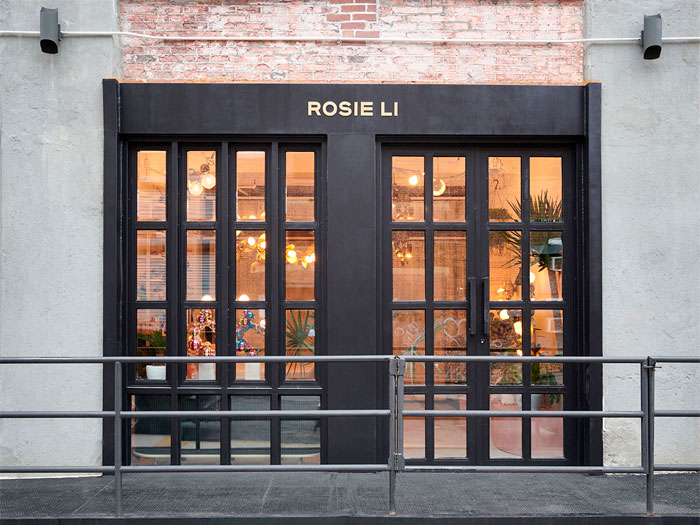 (USA) – Rosie Li opens new showroom in New York and introduces new capsule collection, Rainbow.
Designed in collaboration with Office of Tangible Space, the new showroom is situated in the converted front of its Brooklyn workshop. Beginning in January, the studio welcomes visitors by appointment only.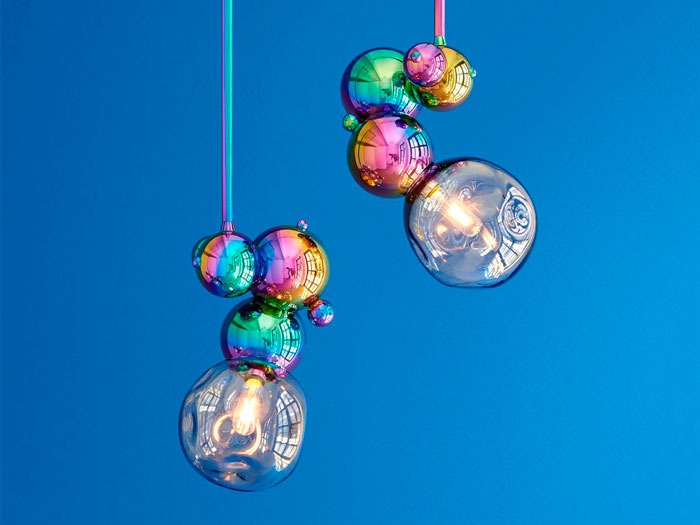 In addition, the studio has launched its new capsule collection, Rainbow. The signature finish is achieved through physical vapour deposition (PVD) and it's as strong and durable as it is lovely. The bubbly parts are closed in a vacuum-sealed tank and electrically bonded with a vaporised metal solution. This colour-shifting effect is the result of a microns-thick layer of metal particles on the surface of the brass.
"After years of workshopping this finish, we finally found a vendor who could do it to our satisfaction. Last January we sent out our parts, and we got them back just a week after COVID-19 shut down our studio. Since we couldn't work on our normal projects, we ended up devoting ourselves full-time to these rainbow lamps, ferrying pieces of them over to coworkers' houses by bicycle so each person could assemble portions of them from home. They were a bright spot in our quarantine experience and something we could look forward to working on every day," says the studio.
The series has a few made-to-order options, but some of the products are limited edition. The studio has four finish options with polished or matte lustres available.