Samuel Wilkinson launches new lamp, Peacock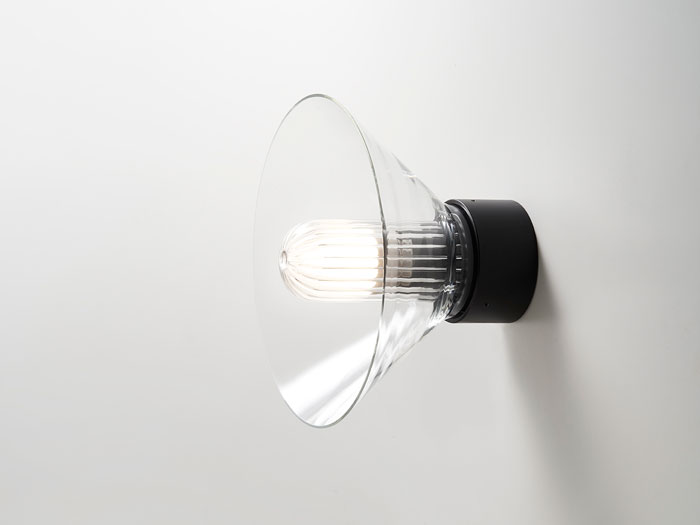 (UK) – Peacock is Samuel Wilkinson's fourth collaboration with Italian brand Ex.t following two variants of Gravity mirror and Float mirror/shelf/lamp.
Designed by English designer Samuel Wilkinson, Peacock is a minimal lamp that reveals its hidden beauty as you pass by. A domed borosilicate glass diffuser is neatly positioned within the outer glass cone so that when illuminated, a radiating reflection fans out across the surface, reminiscent of the way a peacock's plumage. The contemporary luminaire is rated specifically for the bathroom – IP 44 – and is available in pendant and wall lamp variations.
The lamp comes from a sustainable mindset, with efficient manufacturing, reduced components and all separable materials at the end of life. The same inner component and mould (one full / one trimmed) is used for both variations.