SBID Award winners announced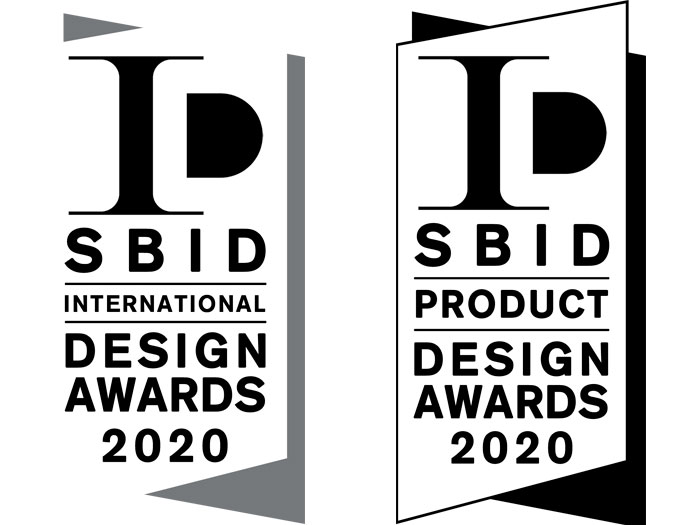 (UK) – The SBID International Design Awards were held online to announce the winners of the 2020 competition.
For the first time in 10 years, the category winners of the SBID International Design Awards were announced publicly online, alongside the inaugural SBID Product Design Awards winners in a joint celebration of interior design excellence.
Despite the unprecedented challenges facing the industry this year, the SBID Awards 2020 have been the most globally represented edition to date. With entries from a staggering 49 countries, the entrants, finalists and winners are a testament to the profession's extraordinary resilience, demonstrating a world-wide determination to continue to celebrate the achievements of the design profession at large.
Now in its eleventh year, the GOLD-rated awards programme is recognised for its transparency, as well as its professional and ethical standards by The Independent Awards Standards Council. With all categories assessed by panels of leading industry experts who look for outstanding examples of technical content and aesthetic creativity, achieving an SBID Award is an unparalleled marque of industry excellence for the deserving winners.
The Award winners for the interior design categories showcase incredible creative talents from the United Kingdom, Switzerland, United States, Dominican Republic, China, Malaysia, Hong Kong S.A.R., and Canada. With breath-taking interior projects, from multimillion-pound mansions and super luxury private villas to bold, budget-conscious renovations and innovative commercial designs for retail, restaurants, offices and hotels; this year's designs exemplify the ever increasing standards for the global interior design industry.
Click here to see the full list of winners for Interior Design categories.
From the United Kingdom, Italy, Spain and Denmark, to the United States, Egypt and Taiwan, the Award winners for product design categories highlight some of the world's the finest examples of intuitive design within the interior sector. Showcasing the inspiring sustainable solutions, quality of craftsmanship, superior performance and inventive functionality which will continue to drive the industry forward through innovation and expertise.
Click here to see the full list of winners for Product Design categories.
In line with its mission to promote and elevate talent and creativity with fairness and equality, the annual event will continue to reward outstanding projects and products as it looks to 2021 with a new optimism for this rapidly evolving industry. One of the most coveted awards is bestowed upon the Overall Winner, presented to the entry that received the highest scores from both tiers of judging and the public votes combined. This year the SBID Awards shines its coveted spotlight on Chinese design studio, Bluemoon Design for its hot-spring-inspired exhibition centre A Hidden Betsuin, using all-natural materials. For product design, leading Italian producer of compound stone, Northstone was awarded this enviable accolade for its artisan tile collection, The Fine Lines by Barbieri.
SBID Founder and CEO, Dr Vanessa Brady OBE comments: "We have all been struggling to cope with the broad effects caused by Covid-19 – as individuals, as well as a community. So the Awards this year, whilst very different, have been particularly inspiring to review. It just goes to prove the importance of our surroundings and how the way we feel and act within them is directly impacted by it. It's been an important reminder to business owners that good design is not just about its aesthetic and functionality, but particularly in commercial space, it's also about the intrinsic value great design adds to business."