Slamp in shanghai to celebrate Zaha Hadid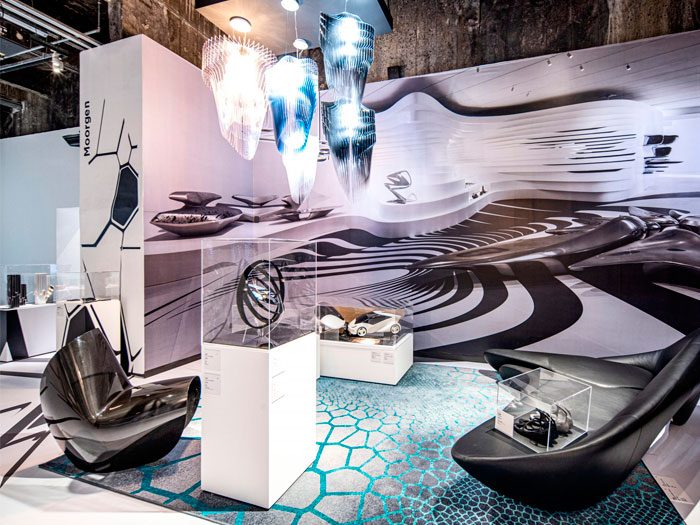 (Shanghai) – Slamp celebrate Zaha Hadid Studio's 40th Anniversary.
July was the official opening of the "ZHA Close Up: Work & Research" public exhibition in Shanghai's MAM (museum of modern art), presenting the studio's vast portfolio divided into categories including computation and design, social interaction, analytics and insights, and virtual reality. The exhibition is open until August 29, 2021.
The ZHD co-director Wood Yao comments that, "When designing the ZHD exhibition space our intention was to provide a context for visitors that facilitates multi-layered engagement with the objects, and the history of the brand. We are also delighted to be launching, within this space, new products in collaboration with some of our most valued clients in China, which will further strengthen our links to the region. We feel honoured to share and celebrate 40 years of Zaha Hadid, and for the first time an exhibition will display a timeline of the studio, using key projects, demonstrating her legacy and continued relevance today."
There is an exhibition within the exhibition on the third floor, where unreleased projects and pieces from long-standing collaborations are on display. Slamp's iconic Avia and Aria suspensions are amongst greats like Bulgari, Lalique, and Rosenthal.