Slamp lights up Tokyo 2020 Olympics Games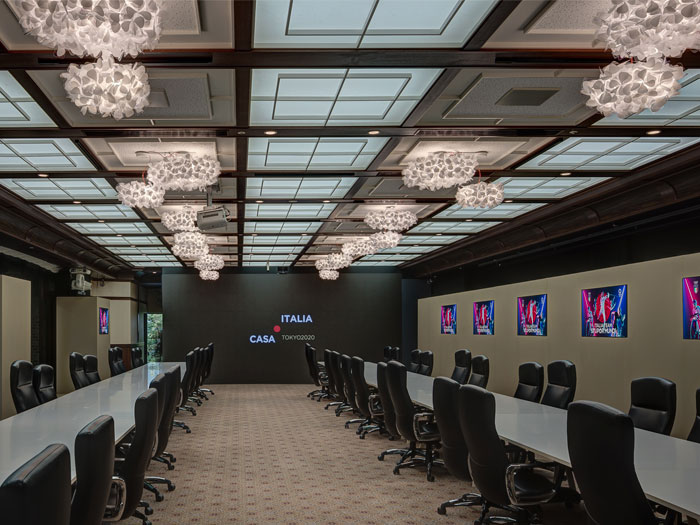 (Japan) – On 23 July 2021, the doors of Casa Italia Tokyo, Hospitality House of the Italian team's athletes, were officially opened at the elegant "The Kihinkan – Takanawa Manor House", in the Minato district, roughly 10-kilometers from the Olympic Village.
After the Olympics in Rio de Janeiro 2016, the Winter Olympics in Pyeongchang 2018 and the Ski World Championships in Cortina 2021, Slamp is once again selected to illuminate the Tokyo 2020 Olympics Games. Alongside Ethimo's furnishings, Edra's seats, Bonotto's textiles, and many others, our collections Nuvem by Miguel Arruda, Clizia Mama non Mama by Adriano Rachele and Lafleur by Marc Sadler were chosen.
The concept that drives the Tokyo 2020 edition is Mirabilia: a quote of the famous Wonder-Rooms where, between 1500 and 1700, collectors gathered pieces of art (artificialia) and natural objects (naturalia) keeping them together and showing them without making any difference or hierarchy between them. All objects were called mirabilia, in other words wonderful things. Casa Italia thus becomes the universe that collects, preserves and exposes the "wonderful", with a contemporary language capable of enhancing nature, traditions, art, the craftsmanship and know-how that make our country famous in the world.