Sleep & Eat and Decorex virtual event 2020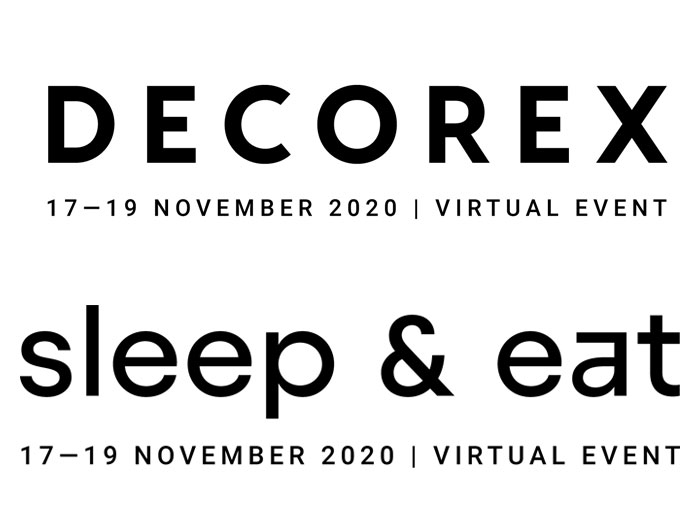 (Global) – Design events Sleep & Eat and Decorex will go virtual this November for the first time in their history. 
For 15 years Sleep & Eat has been the place where the hospitality design community connects. This year's event will deliver a unique virtual experience bringing the industry together for meetings, networking, knowledge-sharing and inspiration, from across the globe.
For the first time, Sleep & Eat Virtual 2020 will also be co-located virtually with Decorex, one of Europe's leading events for interior design professionals.
In addition to product launches and industry talks, Sleep & Eat Sets will be created virtually using cutting edge augmented reality technology. The 2020 Sleep Sets will look to the future, exploring the best of innovative hotel design today but also, in this 15th anniversary year of the event, giving us a glimpse into what to expect from our hotel guestrooms over the next 15 years. 2020 designers will work in collaboration with leading Hotel Brands, this year they will include ReardonSmith Architects, Perkins & Will, AD associates and Chalk Architecture.
For the first time in its 42 year history, Decorex will bring together virtually the global interior design industry for 3 days of networking, inspiration and specification. Decorex and Sleep & Eat Virtual 2020 will bring the industry together on 17 – 19 November through a digital experience.