Sonneman – A Way of Light launches new products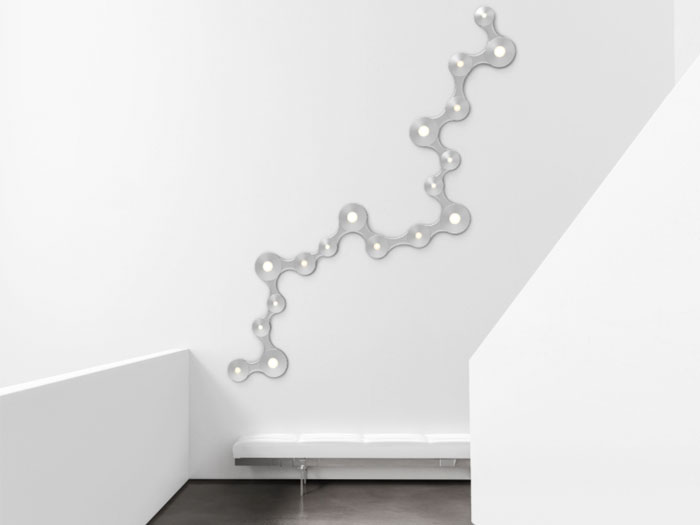 (USA) – Sonneman-A Way Of Light release two new products to the market, expanding on their decorative lighting ranges.
The newest scalable lighting system from Sonneman–A Way of Light is Coral Surface. An expressive and fluid fixture, Coral Surface highlights flowing forms, bringing a soft approach of artistic expression to this expandable system. The metal body connects a series of three-light modules, allowing for configurations of varying size and spacing. Each section features a smooth, circular shade wrapping around the LED source, the diffusers made of thermoplastic with an acrylic lens. As the coral luminaire walks along a ceiling or wall, it creates a useful general glow while also providing more targeted downlighting. The asymmetrical design shows off the organic inspiration of this flush mount, an excellent source of light and style for modern spaces.
Coral Surface is available in bright satin aluminium and satin white finishes, and is offered as a single luminaire, which consists of a connected three-light mounted module, in addition to a three-luminaire configuration, and a six-luminaire configuration. Each individual luminaire is 13.25-inches x 12.25-inches with a depth of 1-inch.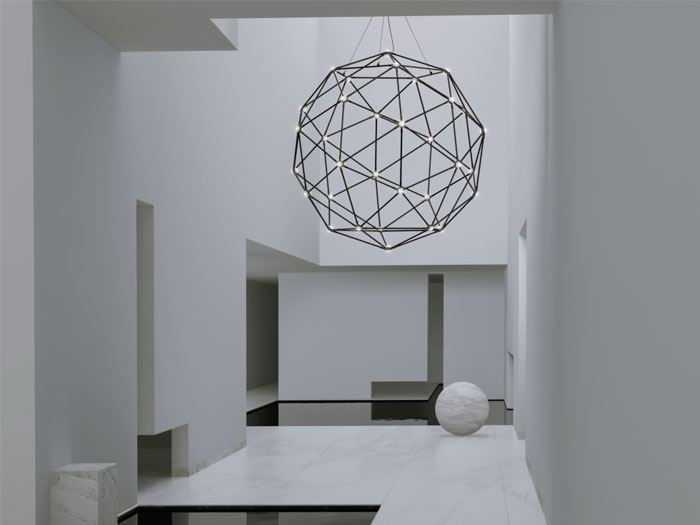 The latest addition to Constellation, a celebrated system of architecturally scalable lighting from Sonneman–A Way of Light, is the Constellation Hedron LED Pendant. It is a spectacular celestial composition of radiant LED hubs connected by the structural tension of minimal coaxial rods that maintain an open design with an air of simplicity. The metal frame forms an angular globe, and is composed of triangles that run throughout the sphere and hold round acrylic shades at the connecting points. The dazzling luminance and expansive scale forms a sculptural connection to the physical properties that define the galaxies of space, occupying a large volume with a low density of mass, as demonstrated by the slender cords that support the robust pendant, creating the appearance of a floating celestial body above a table or display.
The Constellation Hedron LED Pendant is available in satin nickel with white optical acrylic shades or polished black nickel with clear faceted acrylic shades, and is a guaranteed focal point with a height of 45.75-inches and a 45-inch diameter.