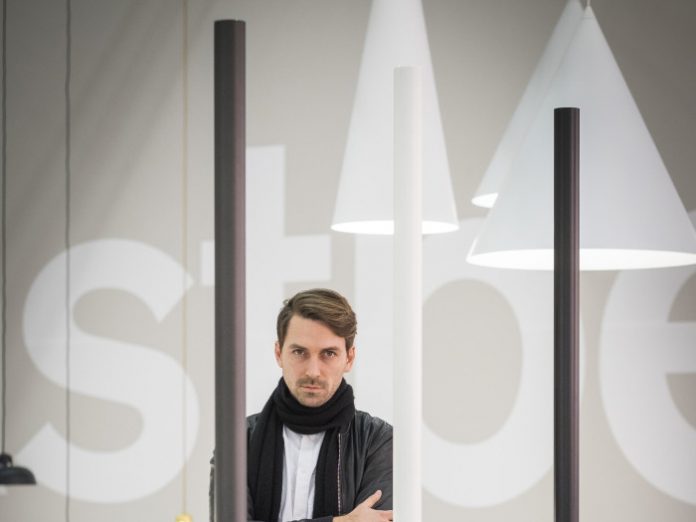 (Sweden) – Winner of Editor's Choice 2016 at Stockholm Furniture & Light Fair include Foscarini and Wästberg.
Berlin designer Dirk Winkel for Swedish manufacturer Wästberg won Best Product at the fair with the Alto standing lamp. The lamp, a new type of uplighter, refers to the Italian word 'alto', meaning 'high'. The pole houses a sophisticated 10,000 lumen multidirectional LED technique giving an even and wide-angled light distribution. The top disc of the base is a large dimming wheel, which also includes the switch.
The show's Best Stand was awarded to Foscarini's display designed by Italian designer Pietro Ferruccio Laviani. Laviani created for Foscarini a hidden area that pulled the visitor from the chaos of the fair into a red tunnel in which its products were displayed. The intimate and calm space let the visitor experience different perspectives of lights, and offered a space that felt completely different to the fair.