Studio Drift launches holiday purchase benefits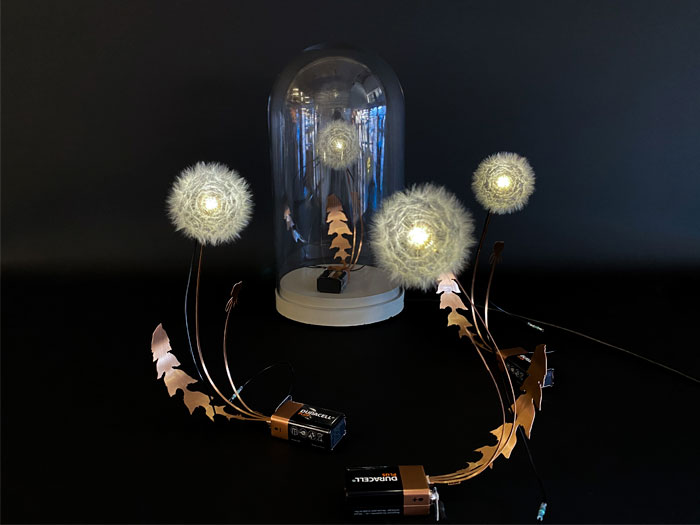 (The Netherlands) – Studio Drift include illustration by artist Lonneke Gordijn and percentage of profit to charity Sheltersuit, an initiative to give temporary homes to the less fortunate, with holiday purchase.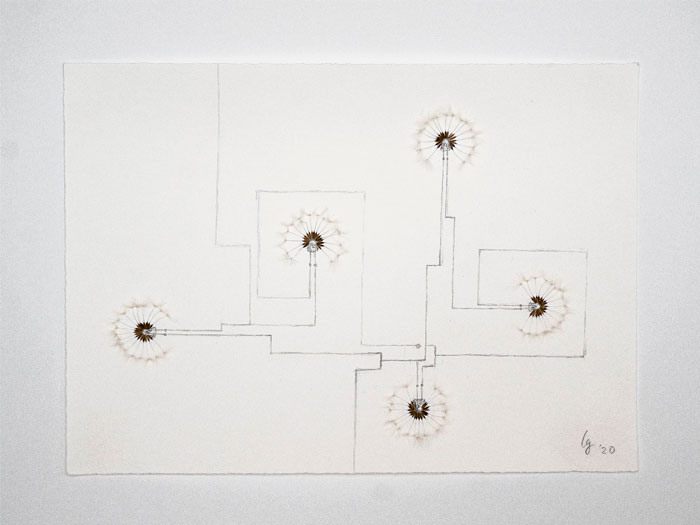 The studio says: "Drift's Dandelight, made of a real dandelion, connects you to nature at home during the holidays. Only now, we are including a special holiday illustration by artist Lonneke Gordijn.
"With current social restrictions it will be a time of adaptation. What better way to bring some lightness during these times than with our Dandelight, replacing the ordinary candle with a unique holiday gift. This extraordinary artwork poetically portrays a positive scenario for the future.
"Based on labor intensive processes that symbolise the fragility of life, our artwork is a statement against the throwaway culture. Made from real dandelions that are carefully collected during the spring season in the Netherlands, the seeds are put on the LED by hand and form a subtle and aesthetic light. A composition that will add some character to your home setting."