Targetti restructures US operation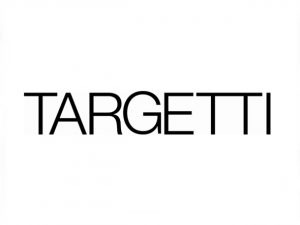 (Italy) – Targetti USA to trade as independent business offering full line of US approved products from both Targetti and Duralamp.
Targetti Group will be transforming the Targetti brand in the US under new management and representation as a result of the December 2014 sale of Louis Poulsen to the Polaris Private Equity group – the group of shareholders who originally sold Louis Poulsen to Targetti in the ultimately doomed acquisition in 2007.
Targetti Group has announced its new operations in the US that will operate under the name Targetti USA and will be led by US Business Development Manager, Marie Paris.
Targetti USA headquarters will be located in Costa Mesa, California and will offer a full line of US approved products from both Targetti and Duralamp brands, available via Targetti USA sales representatives.
Luigi Ferrando, CEO of Targetti Group said: "Targetti is very excited about this transaction to enable Targetti USA to operate as an independent business under new management to help us establish our long-term, growth in the US market."
"We have significantly improved the performance and versatility of our international offering in the architectural lighting business over the last five years, and are excited to have established a strong management team and innovation pipeline in the US. We are convinced that with an independently run US headquarters, Targetti can grow further, attract more customers and increase scale as a leading international company," commented Ferrando.
Targetti USA will officially celebrate their USA operation opening at a ribbon cutting ceremony on Wednesday, September 16th from 6:30 p.m. – 9:30 p.m. PDT at the Irvine Spectrum Center in Irvine, California.