Tekna – Astone Collection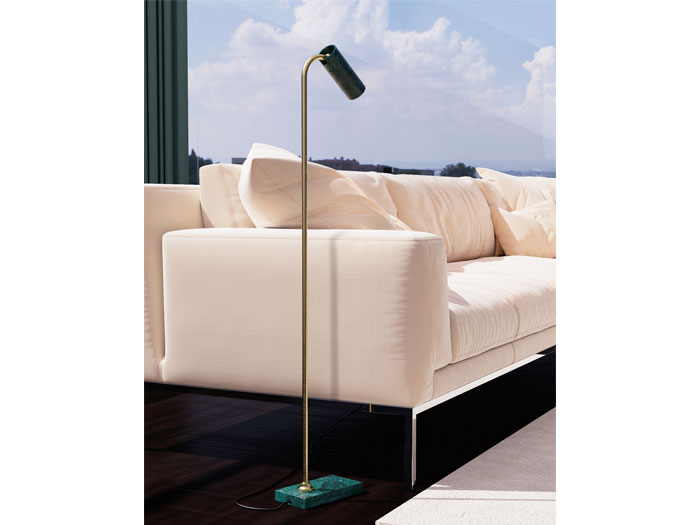 The latest collection from Tekna focuses on a sustainable material; natural stone. The Astone collection was an original concept by the studio's CEO Maxim Blijweert as a solution for a product that was originally designed for brass but ended up being too difficult to produce in that material. In-house designer Kevin De Koning explains the product's evolution from brass to stone: "He [Blijweert] thought a solid marble fixture would be something fresh and different. After the first prototype came in, we were all blown away by the result. We looked at some other products we already had that would accompany this product nicely and had those made in marble as well."
Blijweert describes the products as "The harmony of art, craftsmanship, advanced technology and lighting… This is what the Astone Collection strives for.
"In addition to the well-known materials including bronze, brass and glass, we are now adding a fourth sustainable material: natural stone. This noble material makes every product unique; no two are the same. "Each product starts as a solid block of stone, which is chiselled, ground and milled into a beautiful shape and is incomparable. Every block tells its own story, the veins, the colours, the textures… All orchestrated by the forces of nature millions of years ago," he says. "In close cooperation with our in-house designer and one of the world's leading natural stone companies, we transform these treasures of raw materials into unique and high-quality designed lighting. The Astone Collection allows us to be creative with colours, textures and shapes."
Working with stone came as a new challenge for the Tekna team, as De Koning explains: "To make fixtures in marble takes a different mindset entirely. For instance, when you need to bolt something together you can't just thread the hole like you can in bronze. We were discovering the limits of the material as well as the uniqueness of it.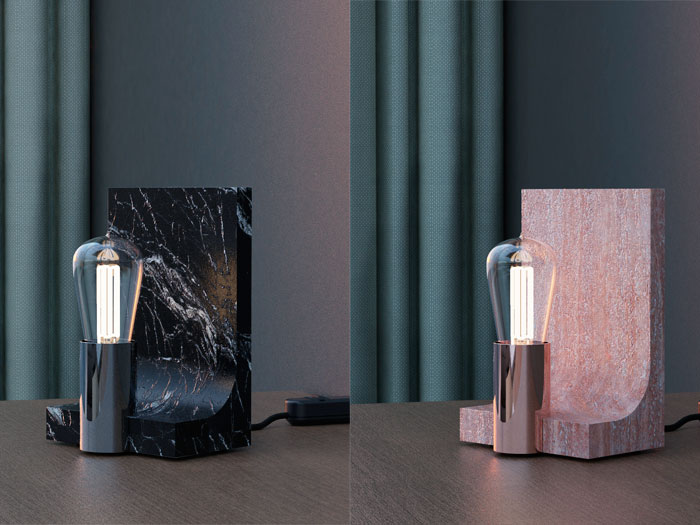 "We want to put the focus on the marble as much as we can," he adds. "However, brass is what we are known for, so we couldn't resist using this in combination with the marble. The design process was about learning as much as it was about designing. There are limits of what you can do with both marble and brass, so it was very unique in that way. You can do things in marble that are just (economically) impossible to do in brass, and vice versa."
Admiring the product as an investment piece designed to last decades, the team decided to keep the concept as simple as possible, and not overload it with various new technology that runs the risk of becoming outdated. "For these first products we have been fairly conservative – the emphasis is on the materials and the design," says Blijweert. De Koning adds: "A Rembrandt doesn't glow in the dark, a Michelangelo doesn't use Bluetooth. We want to avoid making our products too gadget-like."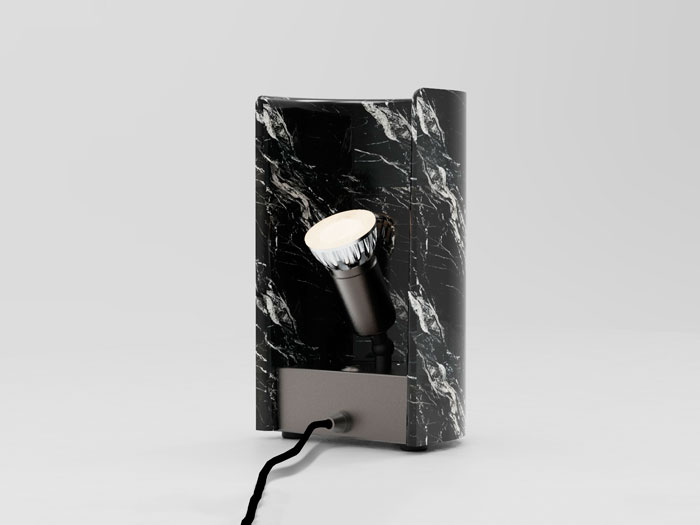 Best suited to modern interiors, the marble bases come in a selection of neutral and brighter colours for added choice. "The materials and details are near and dear to our heart," concludes De Koning. "Whereas some other companies go to aluminium and stainless steel, we stick with brass and bronze. Our products aren't made by robots but by craftsmen who eat, breathe and live for brass. The detail and care we put in our products when designing and producing them is what sets us apart."