Fosbery Studio introduces The Cascade collection. Created from brass, Irish linen and hand-turned wood, Cascade is inspired by mid-century styling and organic forms. Designed for living and dining areas, its informal yet elegant drapes evoke gentle movement, both as a pendant and wall light.
With many customers looking for lampshades for busy restaurants and hotels, Fosbery understood that shades in high-traffic areas can get damaged due to a build-up of grease and dirt. Traditional lampshades are difficult to clean, so it developed an innovative solution – fabric shades that are removable and machine washable.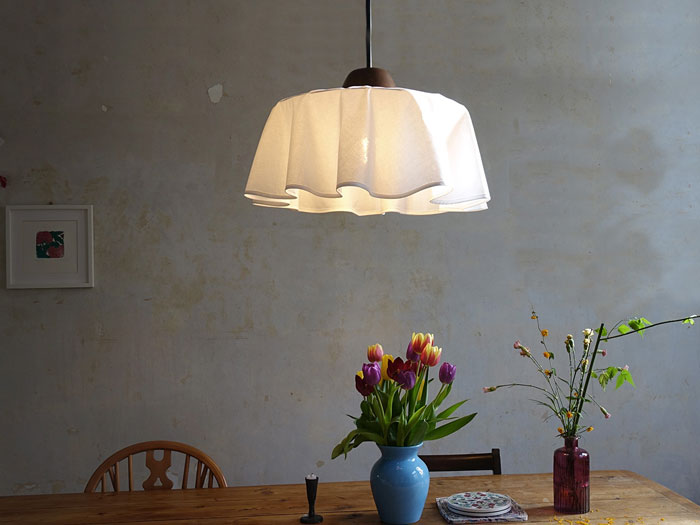 As with all Fosbery Studio lights, the Cascade collection is made-to-order with small batches of parts kept in stock to allow for short lead times of two to three weeks. The made-to-order nature of its lights means they can be customised to any combination of lampshade, wood and brass finish. Orders can be placed online, with a visual display of 84 different options and samples available.