The world has been turned upside down this year due to the devastating Covid-19 pandemic, which has had global impacts both personally and professionally. with this in mind, darc discusses the impacts on the design industry with leading figures across lighting, interiors and architecture.
It has been six months since the UK went into full lockdown due to the Covid-19 global pandemic. Gone are the days when we complained about the over saturation of Brexit news in the British media, to a time when our headlines are solely dominated by the virus and its impact on modern society.
As we all begin to emerge from its shadow and move into what's commonly referred to as the "new normal", we wanted to get an insight from the design industry on how it has been responding to these surreal times we find ourselves in.
We sat down with a group of interior designers, lighting designers and architectural branders to see how their worlds were turned upside down and what they are observing in the design community as it begins to pick itself up again.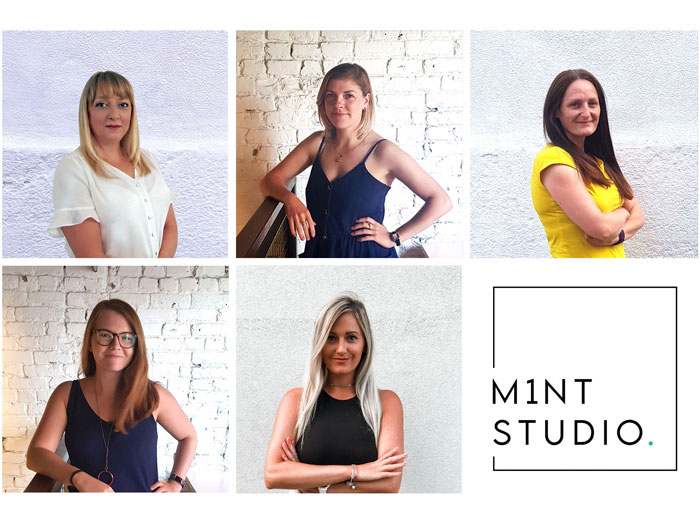 We spoke with Helen Ewart of M1NT Studio in Manchester, UK. Beginning her career as an interior designer 15 years ago, Ewart has gained experience in architectural practices both in the UK and Spain, refining her specialism in restaurant design, along with office, bank and residential design. At the beginning of the pandemic, Ewart found herself out of a job due to redundancies at her architectural practice along with her interior design colleagues. "The architect's practice that we all came from felt the need to reduce the interiors team and therefore made redundancies," she tells darc. "We have seen similarities in other architectural practices, which is hard, however, it has pushed some people to form some fantastic companies or find new roles better suited." Ewart along with four of her colleagues; Louise Grimes, Janet Steer, Ewa Sydor and Stephanie Taylor made the decision to form M1NT Studio a mere three days after their redundancies and mid-national lockdown.
"Call us stupid but when things this big hit, we need to react," continues Ewart. "We need to fully embrace the change. We may have been made redundant, but our service is certainly not. We need to guide, show and embrace this time and design it for the long-term not the temporary. Everyone is working from home, not only is the need for an 'instagramable' home office required but the local high street culture is on the up, businesses started from home in the midst of lockdown are growing and suddenly need a permanent location. Empty retail spaces are being repurposed with work cafés and satellite regional offices, as we can now really work anywhere. The office is far from dead though; it will just be used differently. The need for collaboration still thrives, flexi workspace was already a trend, but it will be less of a 'nice to have' and more a necessity. Large offices need to downsize as numbers are halved, and these spaces need clever planning and fresh design solutions."
Ewart continues, discussing the new working adjustments her and her team made: "As a team we are used to being out of the office, whether we are on-site, meeting clients, surveying, flying to Ireland, training to London; we are used to being ships passing in the night and have become very good at it. So, the aspect has been manageable, using WhatsApp, Zoom, emails – we can't escape one another even if we tried. However, there are those crossover days in the office that are greatly missed – the office banter, the brew rounds, the tactile aspects of sitting around a meeting table discussing samples – this is invaluable. Managing your own work/home-life balance has its plus sides, accepting a million parcels a day and keeping on top of the clothes washing between emails is handy, but when and if we can get some normality back, I think the balance of flexi-working will be embraced enough to take the stress out of day-to-day life; a couple of office days a week would still be our preference."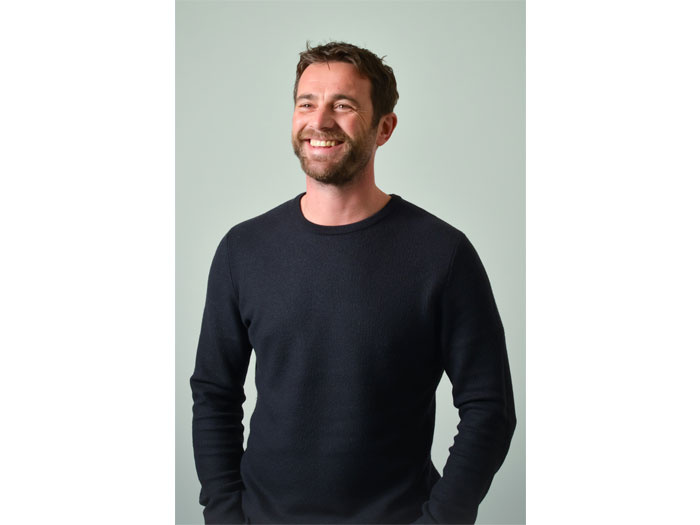 We also spoke with John Williams, Founder of interior design studio Space Invader, also based in Manchester. Talking of his experience of the immediate impact of Covid-19 and his day-to-day work life, Williams says: "It was very challenging at the start on a personal level – juggling family and work commitments from home while navigating a changing and complex business environment, as well as being mindful of the needs of the whole team from a remote perspective. The really important thing to recognise was that everyone in the team had a unique situation in terms of where and how they live, their health, attitudes and anxiety levels. We had to be very flexible to accommodate and work with that. "I think our biggest challenge was the lack of real human contact. We're very collaborative and it's so important for us to share knowledge and ideas, which is not that easy to do ad-hoc over Microsoft Teams. We're back in the studio now on a rotating basis, it's really good to be back in town, seeing everyone face-to-face again."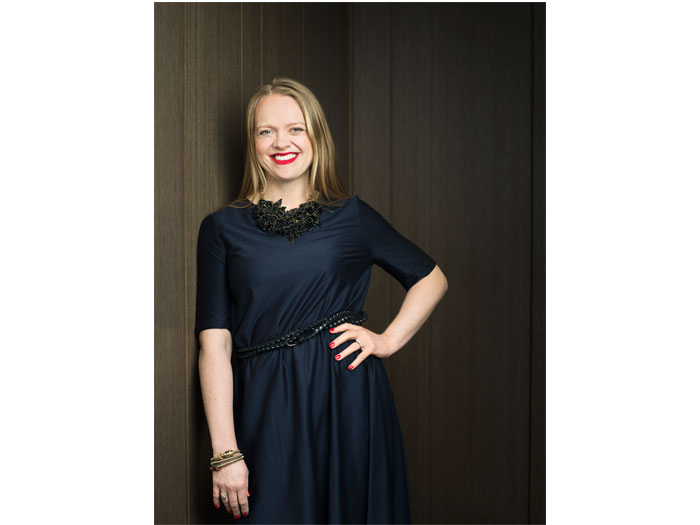 Jo Littlefair of interior design studio Goddard Littlefair has also experienced a very similar situation as Williams, having to make a quick transition to working from home. "As we saw the tsunami of the pandemic approaching, we quickly acted to ensure that all of our studio could work safely from home," she says. "Luckily, we didn't need huge investments in hardware to enable this, the change in methodology and approach to working was, however, significant.
"We are now all familiar with video calls and whilst they are fantastic, we still miss our team meetings and the sense of comraderie and ease of communication that being together in one space can bring. The huge benefit on our international work is that the need for travel for work meetings has been reduced as people realise that much can be achieved remotely."
Witnessing an overall positive reaction, from the design industry to the world's events, Littlefair continues: "Designers are creative beings and we are used to working within constraints to overcome obstacles and inspire change. It's hard-wired into us, we recognise problems and look for solutions – we're people pleasers at heart and we want to raise smiles, now even more so."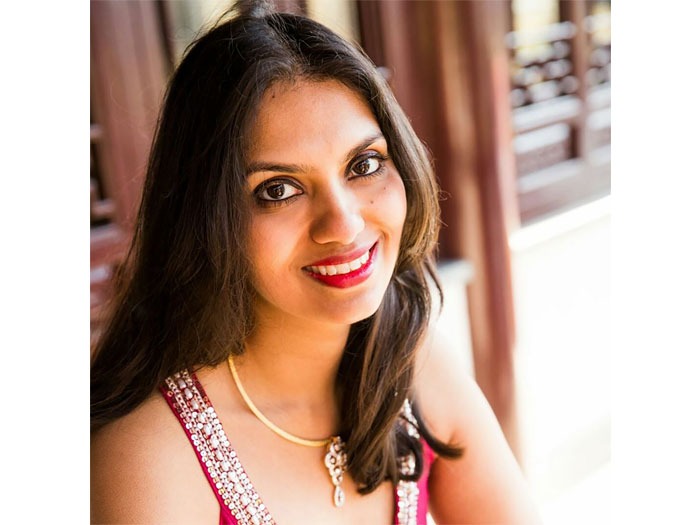 When speaking with German-based Lighting Design Consultant Nitika Agrawal, formerly of AECOM, we discovered some of the challenges that came with starting a new business venture during these difficult times: "Before Covid-19 arrived, I had a vision to launch Light Dew and had already started to make fundamental arrangements to support my work remotely. Given the unknown circumstances, I found it challenging to network with people – since all the lighting events were cancelled – or book appointments at my clients' offices. What I found positive is that I did not have to travel to different countries to attend lighting workshops or conferences, which saved a lot of my time. Due to the internet, the world has become a small place and we can easily connect with each other around the globe and share our knowledge online."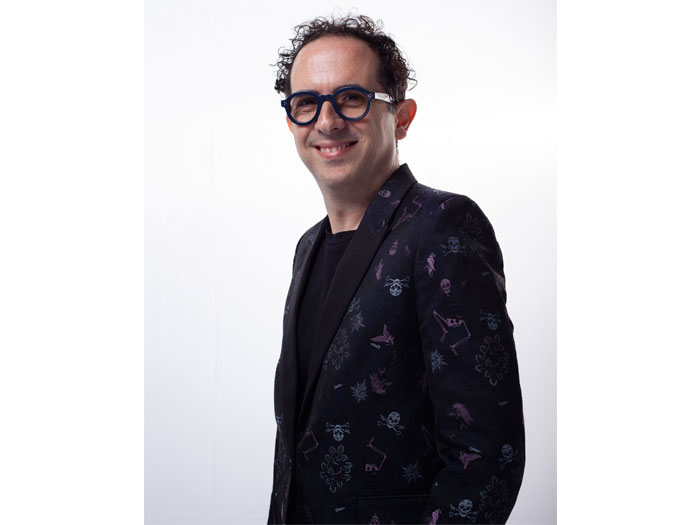 Elsewhere in the world, we discovered the outcome of the global pandemic to have had similar impacts. Speaking with Italian Architect Sergio Mannino, who is based in New York and specialises in architectural branding in built environments, he comments: "We radically changed the way we worked in a matter of a few weeks, but not everything is remote. We go to the office only when necessary, and everything else is done online. We had already built a communication system a few years ago when working on a large project in Shenzhen, China, so it wasn't all entirely new to us. I think we transitioned smoothly, but I still miss the human interaction in the office."
Speaking of the reaction from the design community in the US, Mannino recognised a rapid adaptation to the new situation and a push for innovative design. "I can say we probably pushed innovation to happen much faster than it would have taken in normal circumstances. The downside is that we probably work much more than we used to. We have fewer mental breaks and that's not positive. When you take the train or walk, you are allowing the brain to rest and process the information you acquired during the day. Being in an enclosed space for so long is not healthy for us and we all need to find a balance."
Williams adds to this, saying: "There's been an overwhelming amount of commentary on the future of the workplace, which is a real positive because our clients do need our help navigating through tough decisions ahead.
"From that perspective it's a positive, though there's an inevitable slowing down in the workplace market while businesses wait to see what will happen. The design marketplace is a mixed picture, depending on sector, from major downturns in retail, events and experiences to some potential growth in residential rental and UK hospitality. While decisions may be delayed, I'm pretty optimistic that the property industry will react and adapt as it always has done, given time."
Ewart is also seeing a knock-on effect of the population's mass migration back to their homes. "The world as we know it has completely changed, the extent and size of the shift makes me believe at least some of it will be here to stay and I for one hope so.
"That comes from someone who went into lockdown on maternity leave, was furloughed and into redundancy with four fellow team members. If I can celebrate this change then we can all try?
"Seeing the country blossom in colour from the lack of pollution, acts of kindness from neighbours, family time and re-prioritising our lives are all factors that will impact design and I would love to look at the design forecasts currently brewing. It is like the world is teaching us all a valuable lesson," she says.
Ewart is also taking note of the design shifts that will become priorities for a lot of upcoming projects: "More specifically, hygienic and wipeable textiles will be worth the money and not just for hospitals and care facilities. We can finally push the ergonomic chairs that were out of the price bracket because people now care about welfare. We can help bring the office space up to date for the directors that presumed flexi workspace and lounge style seating reduced productivity. Café culture finds customers getting settled for a few hours of work and need that socket re-jig and restaurants need to accept that there may not be as many tables but if you are clever with the design you can still attract the masses. We are, in fact, working on a residential job that wants a cinema room; people are re-evaluating what is required in their houses," she explains.
"More subtly, colours may mirror that of nature and stillness – calm and fresh. Materials could be smooth to appear clean and sterile and biophillia is needed even more as we all embrace that 'daily exercise.'"
In consideration of future interior design approaches, Littlefair adds: "This will be very interesting to watch. I feel this is an evolution on high-speed. Underlying all of this, I do believe that travel will become highly valued as we're inexperienced at being so restricted. I feel life experiences and memory making are the new values that people will look for and as such, we need to design to suit those needs."
Mannino comments: "I believe the change needs to be radical. The entire Modernist architecture was based on building healthy buildings, with as much sunlight as possible, clean surfaces, and so on. The pandemics of the last century pushed cities and architects to design and build in a new way. I think we need to have the same approach, but I am not so optimistic. Everything is driven by capital and not by ideals. There is no long-term plan, developers are only looking for a quick turn around and they are building for that. The pandemic is only a small part of the issue, climate change is a much bigger problem that is completely ignored here in the US."
In terms of future design and how lighting can be integrated, Agrawal highlights numerous ways in which lighting can be used to aid social distancing regulations: "For large open space offices, it is possible that only a certain number of desks at a distance of six feet will be permitted on each floor. The six feet distance can be measured from the centre of the chair and highlighted using patterns or colours on the floor or reflectors or anti-slip inground lights.
"Many will be encouraged to look into smart lighting by incorporating IoT in their offices, allowing them to gather data and monitor the rate of occupancy, provide circadian rhythm light and disinfect by using UVC light," she explains.
"People have definitely started to give health and wellbeing greater importance. Greater emphasis is put on ergonomic designs, UX Design, pretty much anything that would enhance the comfort and wellbeing level to the maximum of an individual. I see the pandemic as an evolutionary momentum for the design industry to be creative and provide, with comfort maximising revolutionary solutions."
Looking at workspace design specifically, Williams' team has witnessed a shift, as he explains: "There will clearly be some short-term changes here, from one-way systems in the office and rotations of office occupation, as we work towards a more established medium-term 'social distancing design guide'. These short-term phases, however, will pass when the vaccine (hopefully!) arrives, so I think it's incredibly important to think of the future in several stages, from the immediate to the medium and longer-term."
When asked about what practices he's had to put in place when approaching the new way of working, he added: "We've been at the forefront of encouraging collaborative, flexible and agile ways of working for our clients for a long time, so in that sense I wouldn't say we've had to change our work approach radically, apart from enquiring more deeply about the relationship of individuals to the workplace. This is very much a bottom-up not top-down management moment and we need to help clients to recognise this in their own organisations and plan for flexible and organic future growth.
"The big point is that Covid-19 has accelerated the pace of the key, positive changes that were happening anyway – agile working and the accent on health, biophilia and wellbeing. What has been added is an increased accent on hygiene and air quality, both to be welcomed, and a ramped-up attitude to flexibility. We see flexibility as the way by which individuals can be empowered with the choice of carrying out their activities at safe distances and the ability for business teams to grow and contract effortlessly in a space as government guidance and business and personal needs change," he adds.
"We are seeing organisations more willing to empower individuals to work in the way they choose. This change resonates with us as we have always worked with far-sighted businesses that listen to their people, which involves letting them balance their home and work deadlines to achieve an equilibrium that benefits both them and their employer.
"The major advantages of a physical workspace are for relationship-building and for people to come together for the more collaborative parts of their work, before dispersing either into smaller pockets of space that respect social distancing or else returning to their homes to carry out specific tasks."
Mannino expands on his predictions for workspace design: "I think there will be a return to the cubicles, compared to the open space model – there are interesting approaches that make it totally flexible and lighting can now be focused on these individual workstations rather than illuminating the entire room evenly.
"I see this as an opportunity to try something different. You can never go back to the old world, the new normal will be something different and people will adapt. I think we will learn something from this, and we will go back to the things we miss the most. In a way it will be a way to evaluate what's really important and what's not."
When asked about what emerging trends might occur in response to the new world, Littlefair says: "Individually, we like a sense of personal space and time and hate being crammed into venues. We also welcome environments that put us at ease while delivering interesting spaces. This speaks to the trend for wellness, which is high on our agendas at the moment. I see people re-evaluating our online lives, we've been overwhelmed with emails and video calls for so long, and focussing and balancing the positives and the negatives of what we do digitally and trying to live more in the present and personal time with those people for whom we feel a true connection.
"Ultimately, I think we all have to be kinder to ourselves and one-another. Ironically, Coronavirus combined with the death of George Floyd have given us a lot to reflect on as a global community and I hope that can unite us in a positive response."
In terms of designing spaces with this flexibility and adding elements that create this atmosphere of wellbeing and comfort, decorative lighting plays a key role. For Littlefair: "Decorative lighting ultimately is much easier to install and manipulate to enable flexibility of social distancing. We've seen the festooning of lights using flex and hooks across ceilings in more industrial and urban settings for some time. Pools of light over tables can be used to keep people together around a table and create an intimate atmosphere, great for hotels and restaurants."
Reiterating this idea of flexible design, Williams adds: "Right now, lighting needs to work harder to adapt to flexible usage of groups or as individual task lights.
"Lighting will play a major role in helping designate areas and identify occupation and usage. It also plays an important part in our wellbeing and circadian rhythms," he explains.
"In addition, presence sensors in lighting that measure occupancy around the workplace are proving a really useful tool in social distancing."
Ewart elaborates: "Working from home means everyone has become used to the adaptable, personal, soft home lighting and it will be hard not to feel the effects and strain as they work under the bright consistent tones [in an office]. If management want to persuade staff to re-enter the 9-5 office world after so long doing it solo, they need to strongly consider lighting design. Task lighting, diverse and adjustable will be key."
Looking to the future and the evolution of design in response, Littlefair concludes: "There will be a lot of changes, we've all been forced through some extreme conditions that will have reverberations. It's shown many of us that the future is not as predictable as we thought it was. However, people also love being with other people, there's no substitution for a real conversation and we've all recognised the value of personal relationships. Creativity feeds from a team of people working together for the greater good, so there is a real vitality in that process, and we need to create environments which foster that."