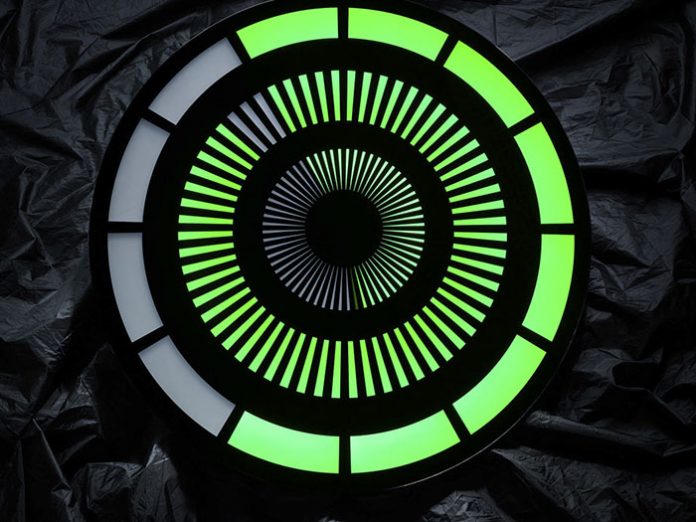 (UK) British designer Ben Rousseau presents Tempus, his latest kinetic light art piece at Maison et Objet.
In an age when time has never been so precious Rousseau says he wanted to celebrate its importance by creating a more beautiful way of representing it. Tempus meaning time in Latin is the new collection of illuminated timepieces.
Each piece is primarily a kinetic artwork that doubles as a futuristic clock without the usual construction methods to represent the time. Tempus uses state-of-the-art digital LEDs that illuminate three different rings of segments in sequence to collectively represent a 12-hour time path. The central ring is the seconds units, once all 60 units illuminate then the first in the minutes ring illuminates. Once all 60 minutes segments illuminate the first hour segment will illuminate and the cycle continues.
Rousseau worked with Glaast at RVA, specialists in glass printing technology, to create a collection of unique antiqued glass clock faces. This striking surface can be teamed with a full spectrum of light colours, from subtle to vivid, to provide a choice of design to suit any interior scheme.
Launching the collection with a classic circular formation at 900mm diameter Tempus is offered as both a wall hung option and floor standing option in a broad range of luxury materials.