Top architectural studio merger
(UK) – Penoyre & Prasad look to expand award-winning health and education practice through merger with Perkins and Will.
Penoyre & Prasad, the award-winning architecture practice behind the Sibson Building for the University of Kent and the new Moorfields and UCL Project Oriel in London, is set to merge with the London studio of global architecture firm Perkins and Will.
Coming weeks after a team of architects including Perkins and Will were awarded first place ahead of hundreds of global architects in a blind competition to design the new European Commission headquarters in Brussels, the merger will allow both practices to draw on the expertise of more than 200 London staff working across the civic, interior, commercial, residential, education, and healthcare sectors.
For Penoyre & Prasad, the merger will offer the practice a significant global platform on which to build, drawing on Perkins and Will's capacity in the realms of research and sustainability as Britain aims to rise to the challenges posed by the climate emergency.
The move comes as the London studio of Perkins and Will seeks to bolster its global platform and strengthen its client offering in the UK and wider European region, providing design, architecture, masterplanning and research services that span the entire built environment. 
The merger harkens back to Perkins and Will's heritage in North America, where the practice enjoyed considerable growth due to its expansion within the health and education sectors.
In 1935, Perkins and Will pioneered human-centred educational design in Chicago, Illinois, creating open classrooms that supported activity-based learning and provided access to the outdoors, challenging the status quo at the time.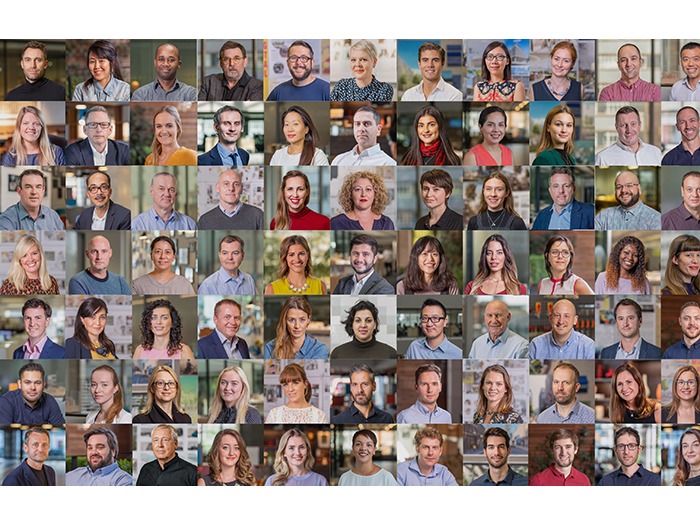 Now, the London studio of Perkins and Will believes that by joining forces with Penoyre & Prasad, they will be able to cement themselves as industry leaders in the health and education sectors once more, which are poised for considerable investment in the UK.
Penoyre & Prasad partner, Ian Goodfellow, believes there is significant opportunity to blend this expertise with the range of services Perkins and Will provides across architecture, urban design, and workplace interiors.
"With the growth of the knowledge economy driving ever closer collaboration between higher education, scientific research, and health sectors, Penoyre & Prasad will be able to draw on Perkins and Will's global expertise to upscale our collective offer to higher education institutions, health, and research institutes," says Ian Goodfellow, partner at Penoyre & Prasad.
Steven Charlton, managing director of the London studio of Perkins and Will, added: "Civic projects are very much at the heart of our global business, but our London studio has the potential to play an increasing role in creating award-winning schemes nationally and across Europe.
"The addition of Penoyre & Prasad's brilliant team strengthens our offer and allows us to bring significant resources to the table at a time when investment in European knowledge industries is seeing an uplift."
Sustainable design will also be at the heart of this partnership, as both practices work diligently to reduce the environmental impacts of their projects.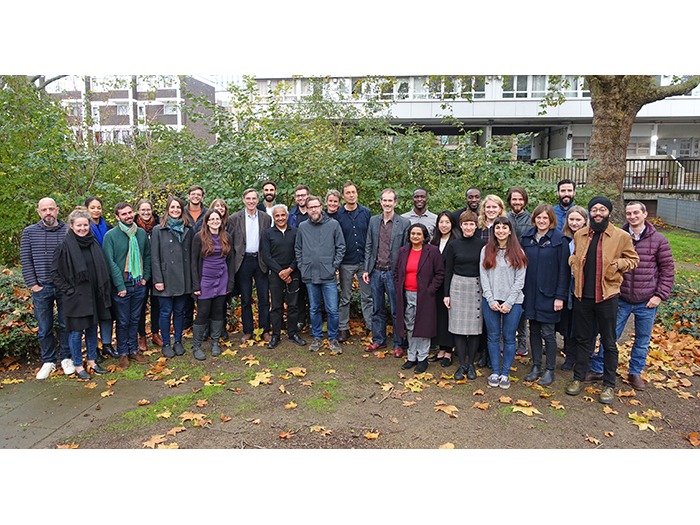 Mark Rowe, partner at Penoyre & Prasad, said: "There are seismic economic, demographic, and climatic shifts that we need to respond to and this requires us to break down boundaries that would previously have separated healthcare and education from commercial architecture or urban design. The global expertise Perkins and Will has will expand our ability to grow a presence across those markets in Britain, while complementing their work within commercial sectors.
"Offices that may have once housed financial services firms are increasingly likely to be hubs for medical tech and other innovations, while evolutions across workplace interiors and hotels are informing the way residential and healthcare evolves, embracing a new level of service and user experience. These shifts and transformations within the market require architects to offer comprehensive and integrated design solutions."  
Linzi Cassels, design director of the London studio of Perkins and Will, said: "Our new colleagues from Penoyre & Prasad are an invaluable addition to our team, and to our network of clients. Now, we can seamlessly apply best practices in commercial architecture and interiors to projects in the healthcare, higher education, and civic sectors. And vice-versa. Our clients will have access to everything they need under one roof."
Penoyre & Prasad will have access to Perkins and Will's global research lab and extensive European network, which includes Portland Design, a retail consultancy; Schmidt Hammer Lassen, a Danish architecture practice; and Pierre-Yves Rochon (PYR), a luxury interior design practice. With more than 200 employees, the London studio of Perkins and Will is now the firm's third-largest studio in the world.
Children's Eye Hospital, Moorfields ©Morley Von Sternberg