Tyson Lighting opens Manchester showroom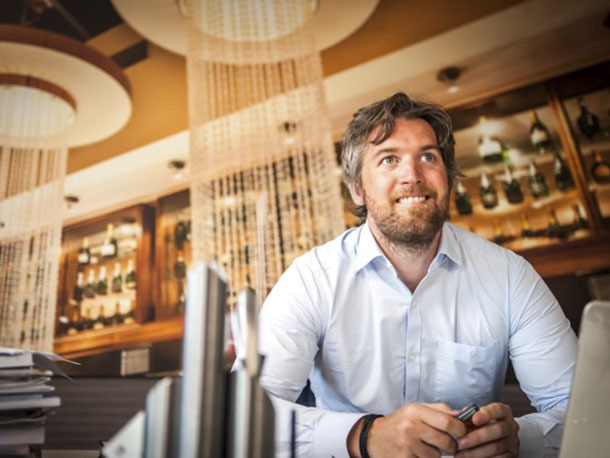 (UK) – Tyson Lighting chooses Manchester for first dedicated lighting design practice and contract showroom following expansion of manufacturing facilities.
Tyson Lighting specialises in the design, manufacture, supply and project management of traditional, bespoke and contemporary lighting. The Manchester design office and showroom opens this summer as a hub for designers, architects and specifiers to explore the ranges of Tyson's two international brand partners, VISO and Luceplan as well as Tyson's own bespoke lighting design.
The team consists of several lighting designers including Luke Artingstall, who recently joined to head the Tyson Lighting Design team. Rachel Cowgill joins Luke in the brand team as Brand Ambassador, working with existing Brand Manager Natalie Hart.
Cowgill was previously a solicitor in the commercial team at Gateley's Manchester office. Cowgill commented: "Joining Tyson Lighting will involve absorbing myself in a new and much more creative industry and I am ready to take on the challenge.  The new Manchester brand team are enthusiastic and passionate about what they do and it's a very exciting time to be joining them."
The showroom will be located close to one of Tyson Lighting's most recent projects, Tattu Restaurant and Bar in Spinningfields. Tyson Lighting oversaw the supply and fabrication of over 70 pieces of bespoke and technical lighting for the new body-art inspired Dim Sum restaurant and bar including iconic over-sized anchors wrapped in rope and flowers, fitted with halogen golf balls hanging in the main bar.
Managing Director, Andrew Gibson, commented: "The new Manchester showroom opening is the next phase in the company's expansion and also the logical step in our holistic approach to lighting. We chose Granada Studios because it's synonymous with creativity and giving individuals an opportunity to express themselves. The new space will allow us to showcase innovative and exciting products such as lighting brands VISO and Luceplan, which we believe will really help expand their presence here in the UK."
The Manchester showroom and design office will be open plan to encourage collaboration. Gibson said: "We want to provide the design and lighting industries with a truly interactive office space that will cater for some of the most pioneering opinion formers to host talks, seminars and cultivate the creative process. We also want our showroom to be used as a hub for product launch events and staff training so that our specifiers can buy into the concept of our brand partners and understand their key messages."
The opening of the showroom follows on from expansion of the company's Blackburn manufacturing facility in the past six months, which has seen the size of its combined works area more than double to meet recent demand. The firm has also invested in three welders, a bending machine and de-greasing and metal finishing equipment.
The expansion saw five new staff members appointed including two bespoke lighting manufacturers, a specialist painter and two trainees who will work within the wiring department. Gibson said: "I'm a huge fan of releasing eager young energy into an established department and allowing their enthusiasm to be embraced. When you treat young people with that level of respect, you get outstanding results in terms of work rate, quality of work and job satisfaction for all involved.
"Tyson Lighting Design is able to deliver projects across a range of sectors including commercial office design, hospitality, historical, light art, external feature lighting and public realm schemes, with the opening of the new studio attracting Manchester lighting designer Artingstall.
"Artingstall has worked on prestigious and award-winning lighting projects across the UK and his vast experience will allow us to not only compete for the best and most exciting projects in the industry, but help strengthen and build new client relationships within the international design industry."
Speaking on the reasons behind the recent expansion of the firm's manufacturing facility, Gibson said: "We were always a true lighting company in our very foundation with technical workshop personnel being able to change the light sources of existing fittings, bolt and build components together and create unique light fittings from sketches utilising external fabricators and metal workers.
The decision to increase skill level in Tyson's workforce to handle in-house production has been beneficial and has improved other areas where needed to accommodate the new demand for Tyson's enhanced quality product. Gibson and fellow directors re-invested in SAGE 200, which has allowed for a more agile, traceable and scalable business strategy. Gibson commented: "It was a big change management project but we carried it through and it has really lifted us up another level and given us the ability to run many more projects simultaneously."
The firm successfully applied for a growth grant to help subsidise a new paint facility as well as SolidWorks Professional 3d modelling software to enhance its design process. This led to the expansion of Tyson's production facility and extension of existing mezzanine.
"It's an exciting time for a company such as ours to be in Manchester and, with a number of progressive and forward-thinking developments planned for Spinningfields, we really will be in ' the eye of the storm'," concluded Gibson. "We believe having a presence in Manchester will give us the very best opportunity to expand our contact network and project portfolio."