United in Design's Apprenticeship & Mentor programme commences in April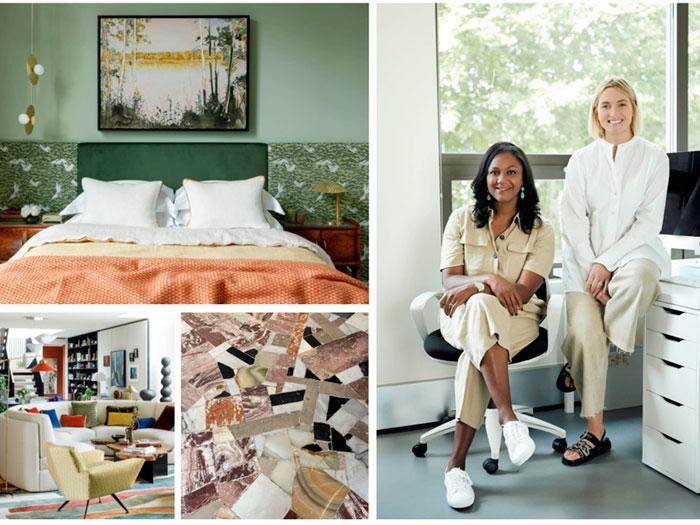 (UK) – Diversity initiative United in Design announced its first Apprenticeship Scheme for enrolment in 2021 as well as launching their mentorship programme for aspiring black, Asian, and minority ethnic designers hoping to break into the industry. 
The Apprenticeship is open to all final year graduates of undergraduate interiors and spatial programmes including Certificate, Diploma and BA students. The 2021 apprenticeship will grant a one year paid pavement across four prestigious London practices, welcoming applications from black, Asian, and minority ethnic students.
The apprenticeship scheme offers the opportunity for graduates from around the country to experience what it is like to work in the design industry via a series of short work placements over the period of a year. There are currently six full time apprenticeship roles, each offered a salary of £22,000 to support development throughout and encourage applications from a diverse portfolio of early-stage designers. 
The placements were available with the following renowned studios and practices, which will offer an unparalleled experience to learn and grow, nurturing new talent. The successful applicants will have the opportunity to discover different disciplines via the below apprenticeships: 
Balineum, Fromental, Laura Hammett, David Collins Studio
Studio Ashby, Turner Pocock, Julian Chichester, Hubert Zandberg
Claire Gaskin, BradyWilliams, De Rosee Sa, Eggersman Design
Katharine Pooley, Porta Romana, Kate Guiness, Peter Mikic
Portia Fox, Salvesen Graham, The New Craftsmen, Design Stories
Taylor Howes, Joyce Wang Studio, CP Hart
The year-round mentoring programme has also begun, with United in Design pairing experienced design professionals with aspiring designers aged 18 and above; with mentees being offered one-to-one meetings or video calls on at least a quarterly basis to help seek guidance to break into the industry. Mentors currently signed up include an esteemed committee of leading editors and designers in the field. Applications to mentor or be mentored are open via The United in Design website, with further training available for prospective mentors via the initiative's partnership with Creative Design Network. 
Co-founded by Sophie Ashby of Studio Ashby and Alexandria Dauley of Dauley Design, United in Design's core objective is to deliver an equal opportunity pathway to entry into the Interior Design industry by creating a UK-wide movement with an actionable roadmap for increased diversity in all sectors of the industry —from design studios, makers and suppliers to individuals and magazines. 
The Apprenticeship application process closed on 22 January 2021, with apprenticeships commencing from 5 April 2021. 
Mentor or Mentee applications are also open for applications here.
Alexandria Dauley and Sophie Ashby commented: "We are incredibly proud of United in Design and the strides we are making to help diversify the Interior Design industry. We want to open doors, educate, and create a truly inclusive industry that celebrates people from all ethnic backgrounds. Increasing opportunities for designers from ethnic minority backgrounds will help to change the narrative and stereotype of Interior Design for both those practicing the profession and for the end user and client base. Design is for everyone and all should be welcome."
Laura Hammett, Founder, Laura Hammett says, "This industry needs to be driven by talent rather than access and I'm so proud to be playing even a small part in this call for change, which is long overdue."
Yelena Ford, Managing Director at The New Craftsmen adds, "We are proud to be a part of such a brilliant and necessary initiative. Opportunity and access is not an even playing field, especially in interior design, art and craft. By giving young people through the UiD programme the opportunity to gain real insight into these different worlds and nurture new talent, we hope that we can play a part in developing a more inclusive landscape and also enrich a sector with more diverse voices and perspectives."
Simon Rawlings, Creative Director at David Collins Studio, says, "Having been part of the design industry for over 20 years, it's incredibly important to promote diversity and inclusion throughout everything we are involved with both internally and externally. To have a group of like minded creatives, come together to discuss, promote and to unify on these issues ensures one vision, one goal, and makes the tasks at hand achievable, and the successes greater."