Verpan releases new colours for original design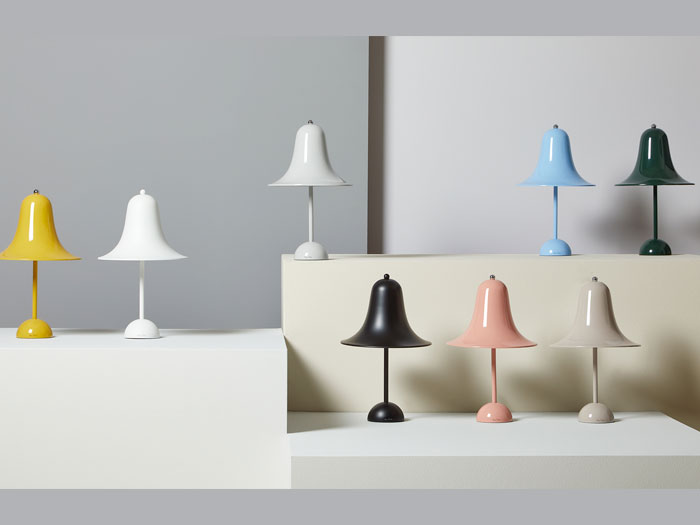 (Denmark) – The Verner Panton original is now available in bold new colours for Autumn 2020.
This Autumn, Verpan presents the Pantop Ø23-centimetre version in an array of bold colours, each carefully selected to add its own personality and mood to the collection. Going back to the roots, the Ø23-centimetre version was one of the original sizes Verner Panton designed in 1980, and is now re-introduced.
The new Pantop has been created in respect to Verner Panton and his profound understanding of colours and their ability to influence our mood and overall wellbeing. The design is elegant and classic and it becomes even more expressed when in colour.
The new colour palette beautifully complement one another, and gives room for endless combinations. It invites you to experience the effect that both colour and finish can have, be it the tranquility of the dark green, the youthful spirit of the popping yellow and blue, or the serenity of the dusty rose and grey hues.
On choosing colours, Verner Panton said: "Choosing colours should not be a gamble. It should be a conscious decision. Colours have a meaning and a function. Colours influence our lives, moods, our humour and our working capacity. Colours can induce high spirits and contributes to set the atmosphere."