Vesanto – Cameron Design House
The bespoke sculptural lighting collection from Cameron Design House celebrates the skill and excellence of British craftsmanship with a series of unique designs that combine exceptional artistry with a signature contemporary aesthetic.
Renowned across the globe for a dedicated commitment to the balance of form and function, the masters of contemporary design create truly unique, feature lighting installations.
Meticulously crafted by hand at Cameron Design House's North London studio, the geometric arrangement of the exquisite Vesanto pendant light is formed of simple clean lines, synonymous with the brand's vision for modern design and harmonious living.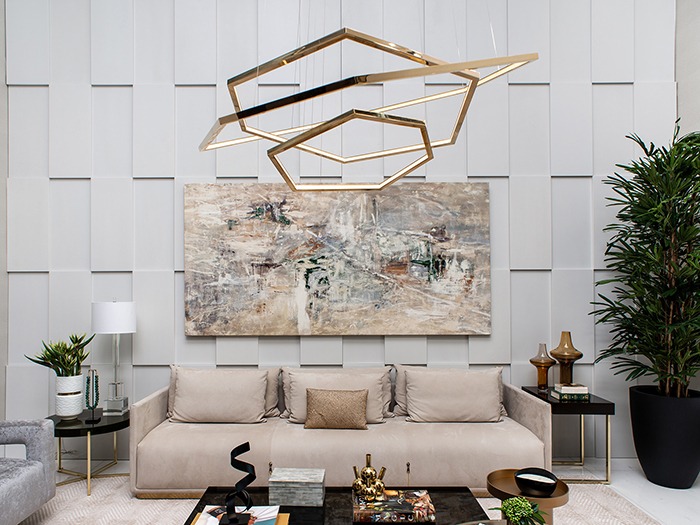 The result of designer and in-house engineer Simeon Chilvers' study of Buckminster Fuller's geodesic domes together with hexagonal forms in nature, Vesanto creates an impressive sculptural statement. Taking inspiration from the natural form of the Fuller's domes, Chilvers incorporated the basic shape and allowed geometry and aesthetics to guide the outcome to a beautifully balanced yet asymmetric artistic form, as seen at this year's [d]arc room exhibition during London Design Festival.
Suspended effortlessly from the ceiling, the unique construction of Vesanto allows for a different appearance from every angle. In keeping with the brand's concealed aesthetics, all wiring is discreetly hidden from view to ensure the impressive structure levitates in its surroundings.
"Our Vesanto pendant is a dynamic lighting pendant designed to enhance any interior space," says Simeon Chilvers, Managing Director of Cameron Design House. "This statement piece, inspired by my study of Buckminster Fuller, celebrates hexagonal form in a range of configurations. Due to the bespoke nature of the piece, it evokes a variety of emotions when explored from different angles."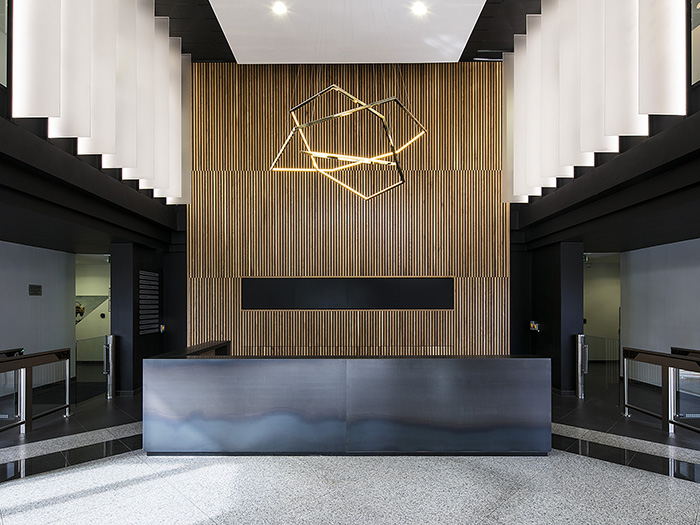 Available as a singular pendant with up to eight bespoke tiers, for the grandest of spaces, the Vesanto ranges from 80 to 200cm in diameter, emitting light through a pearlised diffuser placed along the internal side of each hexagon. Cameron Design House's meticulous attention to detail includes customisation that sees a vast array of polished and brushed metal options available for the final finish, from Almond Gold to Antique Bronze.
Using organic and precisely engineered elements, each and every distinctive design within the sculptural lighting collection by Cameron Design House is entirely bespoke. The nature of the bespoke approach ensures the ability to tailor each piece to the individual requirements of any project, allowing custom sizing, configurations and finishes for the ultimate expression of enduring contemporary design.
Vesanto, along with further designs from its latest collection, will be showcased for Cameron Design House's debut at Decorex in October, you can discover their pieces at stand M240.