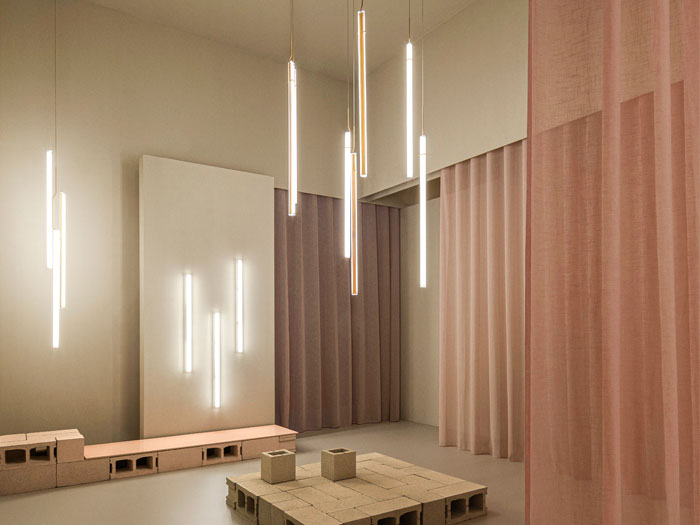 Designer Martín Azúa takes another evolutionary leap with Halo Jewel by converting it into a luminous jewel. A shimmering and pure light, although treated in such a way as to avoid glare, drawing the eye with its precious linking element that supports it.
The materials, an elegant steel structure with a matte gold finish, and the various angles of inclination, define the light fitting that transcends the material. Even the supporting piece appears to give off a luminance when touched by the light. With its black profile link it picks up on trends in contemporary jewellery design.
"With Halo I wanted to bring the light closer to people, so that it would accompany them. Although behind this proximity there's a complex technical project," says Azúa.
The vertical Halo Jewel model combines different units of differing heights, lending a dynamic element to large spaces such as stairwells and halls in public or semi-public zones of businesses, hotels and cultural installations.