Viso wins German Design Award for its Feathers Collection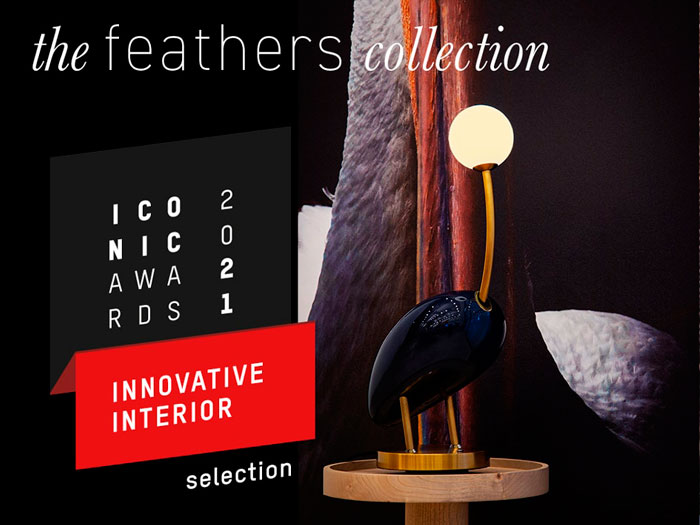 (Canada) – Toronto-based contemporary lighting brand, Viso has won the German Design Award for the new Feathers Collection, launched earlier this year.
Fred, Nancie, and Pablo, two table lamps and one floor lamp, that make up the new Feathers Collection is designed to inspire meaningful connections, with a profound sense of intimacy that is timeless. It showcases organic movement through avian-inspired shapes, lighting a path to community, freedom, and transformation. Fred, Nancie, and Pablo stand strong on their own and collectively serve a powerful purpose. Together, they bring a certain harmony and renewal in the connections that bind us with a space. Designed to entice your senses, the Feathers Collection transcends new heights.
Speaking about the win, VISO's president Tzetzy Naydenova said: "We are so proud to have our new Feathers Collection recognised at an international level and winning the German Design Awards just takes it to the next level. We are a proud Canadian company with strong values of being bold with an industry leading mindset and the new Feathers Collection is a true testament of our approach to innovation and design."