Vistosi Lighting partners with Slums Dunk Charity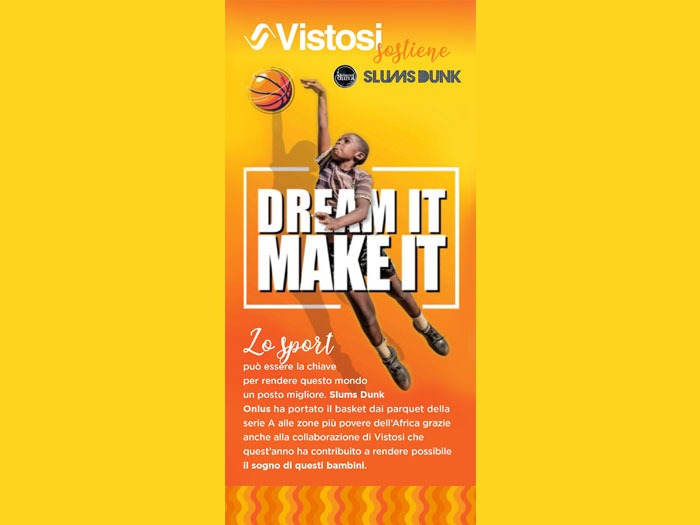 (Italy) – Lighting brand Vistosi announces its partnership with African-based charity Slums Dunk.
Slums Dunk is an organisation, created by Bruno Cerella, Italo-Argentinian professional basketball player for EA7 Olimpia Milano, which works to build basketball academies in areas of Kenya, Zambia and Argentina with the aim of improving the life conditions of children and youth living in the marginalised communities.
Using a play on words of the basketball slam dunk, Slums Dunk focuses its work on the run-down areas of Africa. In 2014, Slums Dunk constructed its first basketball court in the slum of Mathare, Nairobi. It is estimated that around 95,000 people live in Mathare, in an area that cover 1.5-square kilometres. Around 50% of its population is composed by youth and children under 18 facing several problems in accessing basic services such as food, water, electricity and public toilet.
Slums Dunk started a basketball academy involving around 100 children, providing free access to the basketball court and support the life skills education in 10 informal schools of the slum, involving around 1000 children under the age of 15.