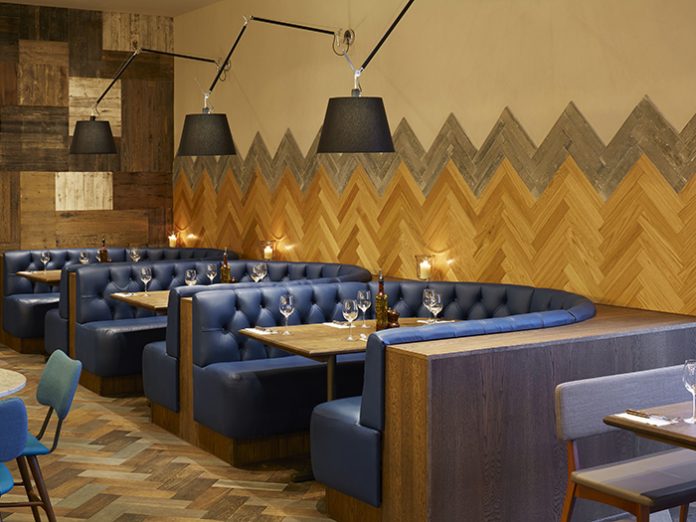 (UK) – Leading Italian light brand Artemide has lit the banquettes of Hampshire's Port Solent waterside restaurant, Wildwood, with Tolomeo Mega Wall; a versatile wall-mounted product.
Providing movement in all directions, the smooth and precise spring balanced cantilever adjustment is a signature characteristic of the lamp, carefully calibrated for maximum functionality and flexibility.
Tolomeo is one of Artemide's signature designs by Michele De Lucchi and Giancarlo Fassina, and is synonymous with the 'Made in Italy' label – a seamless fit for a restaurant serving Mediterranean cuisine.
The quality of the cast and polished aluminum is second to none; the construction offers robustness and reliability. A suitable choice for a restaurant environment, the Tolomeo Mega Wall is available with dimmer switch and customers can select their desired shade to diffuse or direct the light, adding to the ambience – from parchment to grey or black satin.