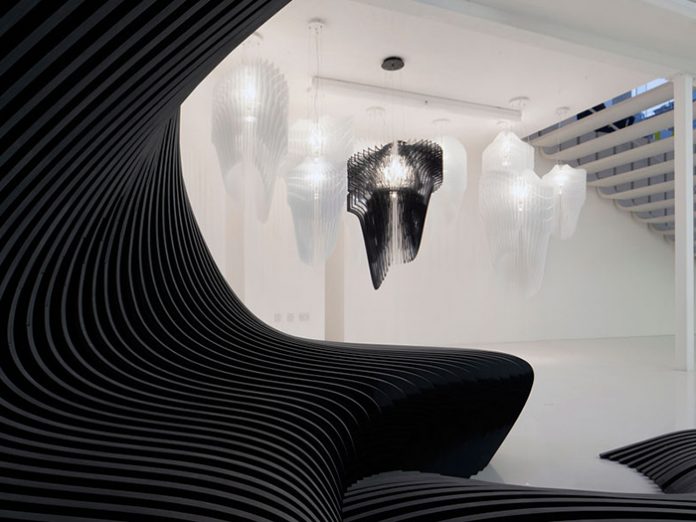 (UK) – Zaha Hadid Design Gallery opened doors to the public during Clerkenwell Design Week.
First opened to the public during CDW 2013, Zaha Hadid Design Gallery (ZHDG) has since become a hub for showcasing the latest in Hadid's product design, while referencing the late designer's process and approach developed over the last 35 years. Through exclusive fashion and jewellery pop-ups, to architectural installations exploring the latest in material and fabrication research, the ZHDG provides an insight into the immersive world of Hadid and her life's work.
Featured at the ZHDG are the Aria and Avia lamps designed for Slamp, as well as the Seamless Collection, which was Hadid's exploration into a new language of design and architecture; fusing complex curvilinear geometries with detailed ergonomic research. Also presented are a continually evolving exhibition of architecture models, and the studio's latest product design.
Take a look at darc's latest issue to read more about the late design legend's achievements and life's work: https://issuu.com/mondiale/docs/darc16_digital_issuu/c/smdkhk0