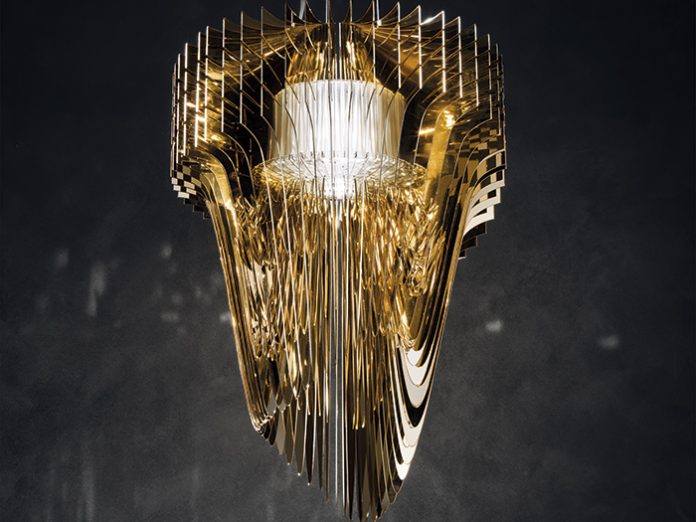 Zaha Hadid's team release Aria Gold for Slamp at Salone del Mobile 2016.
Aria Transparent was unveiled during Euroluce 2015, and Aria Gold released earlier this year, just weeks after her passing.
Aria Gold is the most recent addition to the family, and is made of 50 metalised polycarbonate layers, which radiate around a central LED source. Each of the chandelier's 50 arms is unique, requiring each piece to be made by hand.
Slamp's Creative Director Luca Mazza commented on how Hadid merged her aesthetics with Slamp's founding value of accessibility: "In the beginning, Zaha wanted to create an opulent, sculptural object reaching a diameter of 2.5 metres.
"We had never even considered dimensions of this kind. As we discussed it together, she immediately realised the essence of the brand, and reduced the lamp's proportions without compromising her design identity. She sat next to me and with four masterstrokes, sketched Aria. Then she looked at me and said, 'Now it's your turn. Who better to illuminate an object than a lighting design company?' I was honoured."