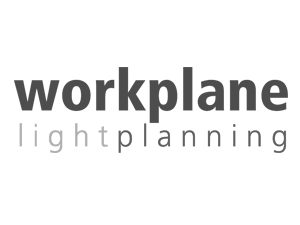 Senior lighting designer – Excellent opportunities
We're looking for a Senior lighting designer, the role will require you to manage projects following RIBA framework from concept to completion on a wide scope of projects varying in complexity.  This will include direct client engagement and on site direction of contractors whilst liaising with manufacturers to provide smooth delivery of projects.
To fulfil this role we are looking for someone who has the following attributes:-
Experience – You will have a minimum of three years' experience having worked either in an independent lighting consultancy or MEP practice.
Creative thinker – You are able to come up with fresh, exciting and challenging solutions that push technology and design to its current limits, you able to figure out the best way to achieve client objectives and are able to problem solve.
Tech know how – You will be technically competent within the realm of lighting design and will be proficient in the use of Microsoft Office / Dialux / Autocad  / Sketchup & Photoshop, an in depth knowledge of Revit would be a bonus.
Driven and ambitious – We are a small team and have ambitious plans for growth, so we're after people that share this mindset. You will be self-motivated, eager to learn and accelerate your career by playing a key role in building the business.
Initiative – As well as being a team player, you will be able to think on your feet, take responsibility and identify new areas and opportunities which we can collectively explore, be that prospective new business opportunities or in emerging technologies.
In addition to a competitive salary package we would additionally offer:-
Tech fund – A tech fund to accommodate your innovation and day to day work, covering the hardware, software and anything else we need.
Flexi working – Every month you would get two days where you would be able to work remotely.
Holiday – 20 days a year holiday and 1 additional day per year working for the company (up to 25 days total).
Continued professional development – Time out of work to go on courses & seminars to assist in your on-going professional development.

Workplane Lightplanning  is an award winning Lighting consultancy based in the heart of the City, London, established in 2005 we're a young, enthusiastic and dynamic practice working on a wide portfolio of projects and have a passion for creating and delivering the very highest quality lighting design for our clients.
If you would be interested in working at Workplane please send a CV along with a portfolio of projects that you have been significantly involved with outlining your scope of work on the projects to enquiries@workplane.co.uk, please entitle your application "Senior Lighting Designer Job Application"